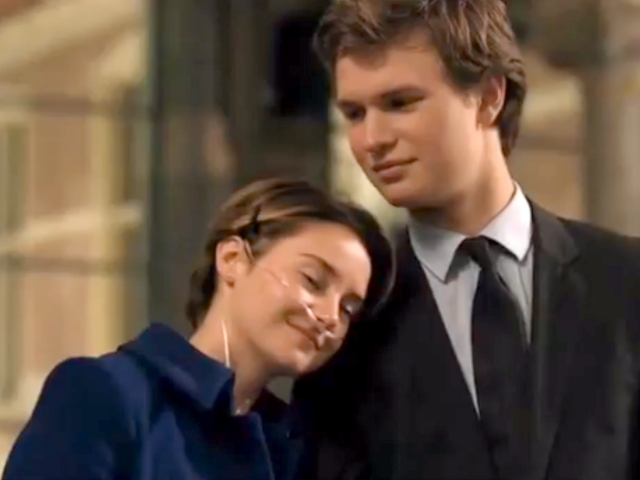 Hazel Grace Lancaster (Shailene Woodley) is suffering from cancer, and on the insistence of her parents joins a support group. Here, she meets Augustus "Gus" Waters (Ansel Elgort), and the two fall in love. Gus fears oblivion and Hazel tells him that he must accept it as it is inevitable. Even though, the two protagonists are opposite in nature yet they bond pretty well. Dealing with cancer is no small thing, and the parents of both of them do everything that is possible to keep them happy.
Hazel has finished reading a book whose author she tries to contact to know what happens afterwards as the book seems to end abruptly. Despite her repeated attempts, she is unable to get a reply from him. Gus tries his luck and manages to get a reply from the author. Of course, the author doesn't reveal what they want to know. Hazel and Gus go to Amsterdam to meet the author, and upon reaching his house find that he is a rather rude man. However, they have a nice vacation in Amsterdam.
It is at this point in the film that things start getting pretty dark. As a viewer, you will spend much of the latter half of the film sobbing, or trying not to. The dialogues in the film are witty and funny at the same time, particularly in the first half. In the second half, there are a lot of philosophically tinged dialogues. If, as a viewer, you cannot empathize much with the characters in the first half of the film then it is not your fault, as the first half is underplayed. Things really start happening only post the interval. Fine performances from all the actors grace a moving story.
It is unfair to compare this film to the 1970 classic Love Story. Not only is the story of The Fault in Our Stars different, it is set in a different era altogether. If you go with very high expectations from this film, you might be left disappointed in the end. So it is best to go without any expectations, and you can walk away having seen a good film.