Sultan is Salman Khan's big release this Eid. People have been waiting with bated breath for this one for a long time. Does it live up to their expectations? Well, any movie of his does well at the BO irrespective of the story. Sultan is no different. Even though it has many loopholes, the film is doing great business at the BO. We will try to see the positives and negatives in the Sultan film review.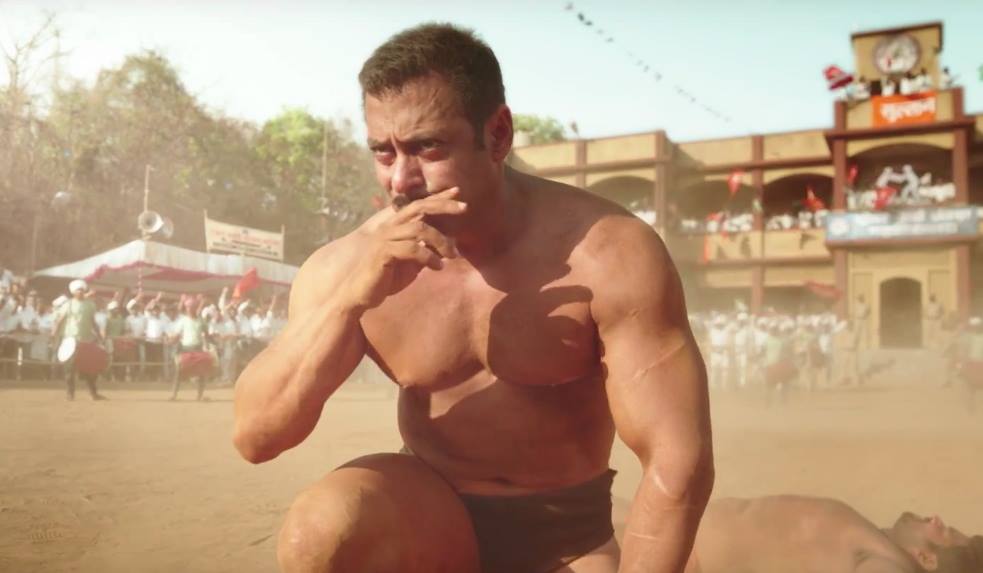 Sultan Film Review – The Story
Sultan's story is that of a wrestler. After losing out in life, he comes back with a vengeance to prove that he is a true champion. Sultan doesn't want to show this as much to the world as to himself and his wife, Aarfa, who has severed her relationship with him after tragedy struck their family. Then, he was let down by his overconfidence, and this time, he is not going to let that happen.
Sultan Film Review – The Negatives
The biggest drawback of Sultan is that, as a viewer, you know what to expect, and exactly that is what you get. There is no "out of the ordinary" that happens here. It is never more evident than in the second half of the film, which unfolds as expected.
Sultan Film Review – The Positives
Salman Khan plays Sultan, and as he has the knack of doing the impossible, nothing is too hard for him. Eventually, he wrestles his way to redemption by facing some of the world's top pro boxers. For what it's worth, the execution of the fights is reasonably good. Salman is quite believable as the anguished wrestler and Anushka is fairly good in her portrayal of the melancholic wife. Also, the supporting cast has done a decent enough job. Although Randeep Hooda stands out as Sultan's coach, Amit Sadh as the owner of Pro Take-Down isn't bad either. The rest are quite good as well. In fact, worth a mention here are veteran actor Parikshit Sahani and Kumud Mishra. Both of them have performed admirably. Similarly, for a change, the songs are peppy, and you don't mind them as they come along at a fairly regular pace.
Final Word
Salman Khan fans will lap up this one and those who casually go for an evening's entertainment will be moderately entertained as well.
Stars: 3/5