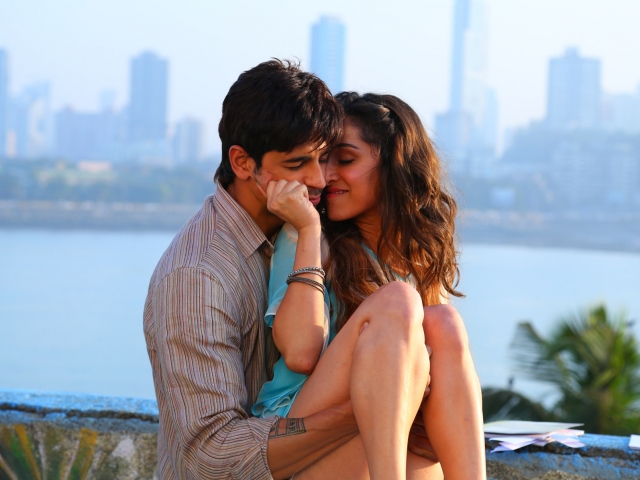 Guru (Sidharth Malhotra) is a gangster who has a dark past. He falls in love with a happy-go-lucky girl, Aisha (Shraddha Kapoor). Aisha though is suffering from a terminal illness, and has only a few months left to live. She wants to make the most of the time she has by fulfilling her wishes.
Add to this love story between a gangster and his beautiful friend, a story of a psychopathic serial killer (Riteish Deshmukh), and what you get is Ek Villain. The two stories never seem to fuse together, and therein lies the main problem with this film. Another weakness of the story is that it is in flashback, and the viewer already knows the faith of Aisha at the beginning of the film. Hence it gives away too much right at the start.
As far as acting is concerned, Sidharth Malhotra has done a decent job, and almost throughout the film you will see him bearing a stern look on his face. Shraddha Kapoor is bubbly and gleeful even though she knows that her life is going to end soon. However, Riteish Deshmukh, who we have seen in funny roles so far, has to perform a negative role in this film. He has done sufficient justice to his role though at times you feel that it could have been a tad better.
Ek Villain leaves you unsatisfied in the end. It is a film that could have been much better than it is. There are a few hummable songs in there, and the casting is not bad, so the blame lies squarely on the story that doesn't seem to make much sense. There is too much of negativity in the film. Things just keep getting bad to worse, and the goings on put you off. The flow hasn't any rhythm, and you will hear a giggle or two from the audience as the proceedings enter the realm of absurdity.
It is a shame that after a huge build up to the film, it lets you down so badly. Ek Villain is not something that newcomers Sidharth Malhotra and Shraddha Kapoor would highlight in their acting CVs. Riteish Deshmukh should consider other negative roles with caution as his forte is clearly humorous roles. If you want to watch a romantic thriller, then there are plenty of films from which you could rent one and watch at home rather than waste your money on this mishmash film.