Tu Hai Mera Sunday, a slice-of-life film, stumbles due to its longish runtime and mediocre editing. It could have been a crisp, light, and mildly humorous take on city life, but eventually turns out to be a let down as we see in the Tu Hai Mera Sunday film review.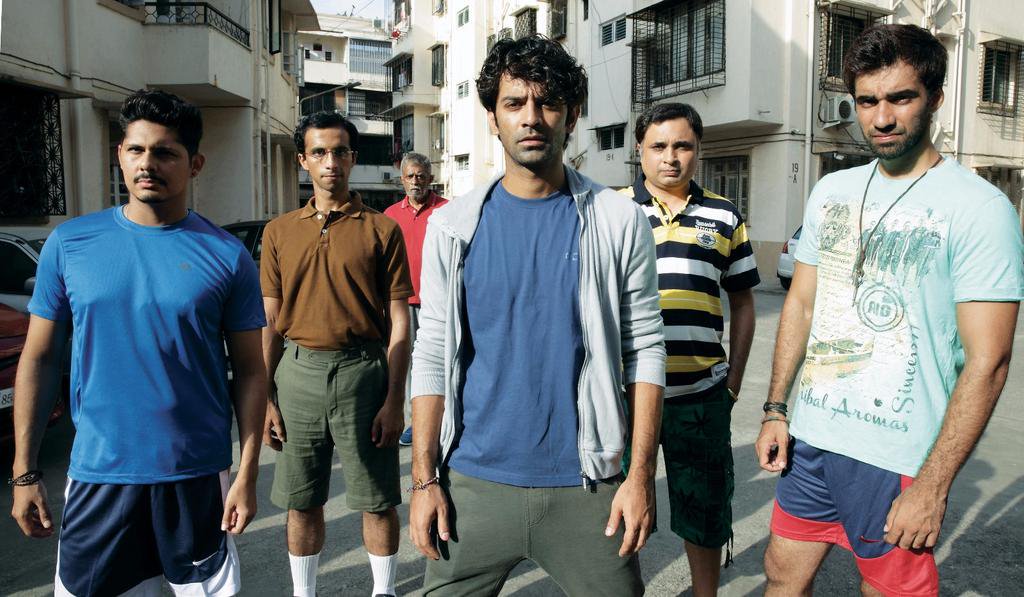 Five friends' football playing days at Juhu beach, to relieve stress and beat the city blues, come to a grinding halt when due to a bizarre incident, they can no longer get-together at the beach for some fun time. Desperately seeking alternate avenues to play, they find none. Apart from this, we witness their personal lives. Most of them aren't getting anywhere, and football is a getaway for them. Will they be able to find a via media to get their lives back on track? Tu Hai Mera Sunday saunters about, trying to find just that.
I didn't expect much from this one. Frankly, what prompted me to check it out was the trailer. Surprisingly, the actors have all put in a decent effort, and that's one of the highlights of Tu Hai Mera Sunday. Apart from a couple of hiccups, most of it is on the spot. The main hitch lies in the narrative that's particularly loopy in the first half. It keeps repeating itself without progressing the story in any significant manner. That's where a better editing job could have helped.
There are five friends, and each of them has their personal lives, but each track isn't as impressive. Arjun (Barun Sobti) is probably the most engaging of the lot, with his interactions with Kavya (Shahana Goswami), his love interest, played out rather well. Besides that, there is the differently-abled dad of Kavya, who plays a somewhat important role in the film. The other four friends are not particularly tedious to watch but don't have anything special to say or do. The filmmakers could have kept it to three friends and focused on building more exciting characters with engaging stories rather than having five without much juice in any of their stories barring Arjun's.
Indeed, the message that this film tries to convey isn't persuasive. One of the friends, Mehernosh (Nakul Bhalla), goes into a monologue towards the final act of the film where he asserts that they need to "fight" for their rights. However, this comes too late in the movie and fails to resonate with the audience. Also, there isn't any groundwork before that happens, and thus it seems somewhat forced to add another layer to the film although sans conviction.
There is also an incident in the office where Mehernosh goes berserk at his boss. It all goes a little too out of hand. Such liberties are okay when they are part of a film with a consistently high-intensity arc. However, in this movie, it seems out of place. Another friend, Domi (Vishal Malhotra), keeps having riffs with his brother, and this gets played over and over again. Also, his mom overplays the emotional card. Many of these inconsistencies creep up throughout the film that prevents it from maintaining any rhythm for a significant duration to have a higher impact. It plays around with an idea, and that's about it.
Tu Hai Mera Sunday is somewhat amateur in its execution, although, as far as acting is concerned, it deserves a watch albeit on cable.
Tu Hai Mera Sunday film review rating: (2.5 / 5)
If you liked Tu Hai Mera Sunday film review, please consider sharing it with others.