The Akshay Kumar starrer Rustom takes inspiration from the infamous Nanavati case of the late 50s. Can it stand up to the expectations of the moviegoers? Let's find out in the Rustom film review.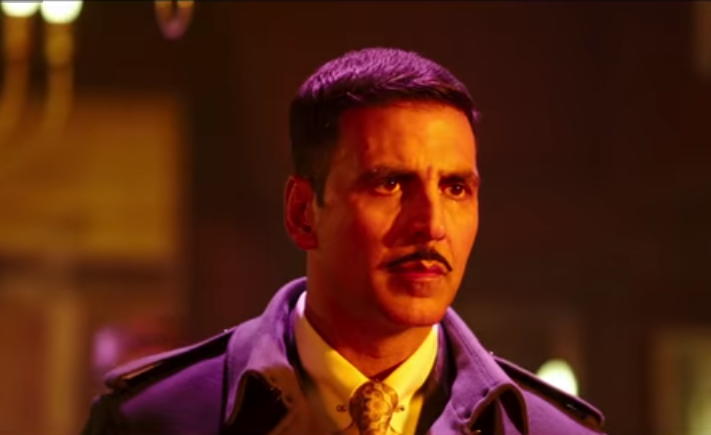 Rustom Film Review – The Story
Rustom Pavri is a decorated naval officer who stumbles upon his wife's affair with a mutual friend. Driven by anger, he shoots him thrice in the chest. Sounds familiar? Indeed. The Nanavati case that caught the fancy of a nation is the inspiration for this film.
As Rustom Pavri goes on trial for the murder of the Casanova business person Vikram Makhija, a country watches with bated breath. Vikram's sister, Priti, fights bitterly to see her brother's assassin convicted. The second half of the movie comprises of the courtroom battle that ensues.
Rustom Film Review – The Positives
Akshay Kumar is brilliant as Rustom Pavri. He portrays a heartbroken man who is unrepentant of his violent retribution with aplomb. Also, Ileana D'Cruz as his wife, Cynthia, is compelling. She brings a feeling of vulnerability and later one of guilt to her performance. However, the surprise star of the movie is Arjan Bajwa, who as the philandering socialite-cum-business person delivers a nifty performance. In contrast, Esha Gupta, who plays his fashionably coiffured sister, Priti, comes off as a tad unnatural. Also, Sachin Khedekar, Pavan Malhotra, and Kumud Mishra as the editor of the tabloid Truth all turn in decent performances.
The look of the film is very much reminiscent of the 50s and 60s. Further, a good background score adds significantly to the overall atmosphere. Also, the screenplay, peppered with humor, helps keep the film from getting into a lull. The tabloid's editor, Billimoria, as well as the public prosecutor, Khangani, have a few scenes that evoke a mild laughter.
Rustom Film Review – The Negatives
Does the fact that it is a semi-fictionalized narrative help the film's cause? The real case involved a forlorn wife cheating on her husband. When he finds out the truth, he bumps off her lover. An intriguing courtroom battle ensues where the jury decides the fate of the accused. The filmmakers considerably weaken the charm of the real case by introducing fictional plots to the story. As a result, the film's overall appeal takes a blow.
The Final Word
Rustom has done itself no favors by deviating from the Nanavati case that gripped the nation back in the late 50s to early 60s. Despite this, the film surfaces above average and is more than a decent fare that you might want to watch if you have some spare time over the weekend.
Stars: 3/5