Rukh, the latest suspense drama to hit the big screen is deftly crafted as we see in the Rukh film review.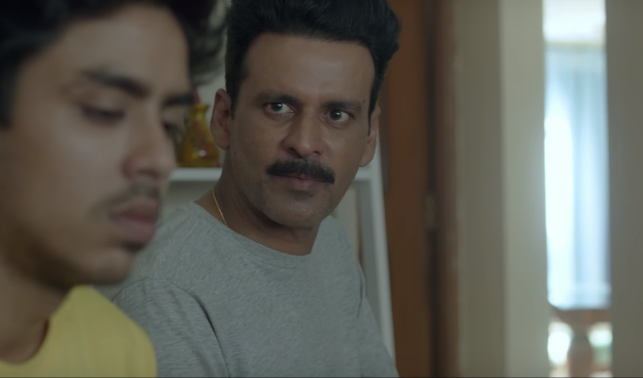 Dhruv returns home to be with his mother as his family is grieving the untimely demise of his father in a fatal car crash. Soon, Dhruv learns that all is not what it appears to be. Could his father's accident be a murder? As Dhruv applies his mind to it, he discovers new evidence that apparently leads him closer to unraveling the mystery behind his father's death.
Debutant director Atanu Mukherjee skillfully sets off the viewer astray following Dhruv as he tries to uncover the riddle behind his father's demise. This ploy works as viewers will not find it easy to figure out the ending plodding down the wrong path that takes them further away from what took place. There are specific clues in the movie, which if you can catch, might set you thinking alternatively. However, there is a possibility of overlooking these clues and following the set path, only to be dumbfounded as the mystery reveals itself in the final act of the movie.
Sometimes a suspense drama may seem to take ages to reach its conclusion, and even then have its viewers left wholly baffled by the ending. Rukh, on the other hand, doesn't leave you in that state. You don't walk out feeling cheated by its narrative as there are subtle hints that give you a fair chance to come up with a similar ending as portrayed in the movie. Also, the finale is well-enmeshed into the fabric of the film and is a result of what happens to the characters or between them during the movie.
There is always a particular demand from actors in suspense genre movies to provide performances that will draw the audiences into believing what the characters are doing onscreen. To that extent, Adarsh Gourav, who plays Manoj Bajpayee's son in the movie has done a remarkable job. He pulls you into the film and makes you want to buy what he stands for and hence sets you off in the wrong direction. Kumud Mishra and Manoj Bajpayee are excellent as one time cronies who have now fallen apart due to business reasons.
The rest of the supporting cast is also quite adroit when it comes to guiding the film forward. For instance, Dhruv's mother, who is played by Smita Tambe, gives a spot on performance. In every frame, you see her sorrowing and feel as if something is not right. Of course, she has lost her husband, but could it be that she knows something that Dhruv doesn't?
Rukh is a compelling suspense drama, and a must watch. Although it does have a longish runtime, it certainly makes the most of it. After watching Rukh, you are sure to discuss it over a cup of coffee.
Rukh film review rating gives it (3.5 / 5)
if you liked the Rukh film review, please consider sharing it with others.