Let's get something straight right at the beginning; this film is a paean to one of the most successful sporting personalities of this era. However, this is not a biopic. M.S. Dhoni is still very much involved with the game, and I can't imagine someone rushing to make a biopic on him until he is well into his retirement. Anyhow, let's run through the good and bad points of this movie in the M.S. Dhoni: The Untold Story film review.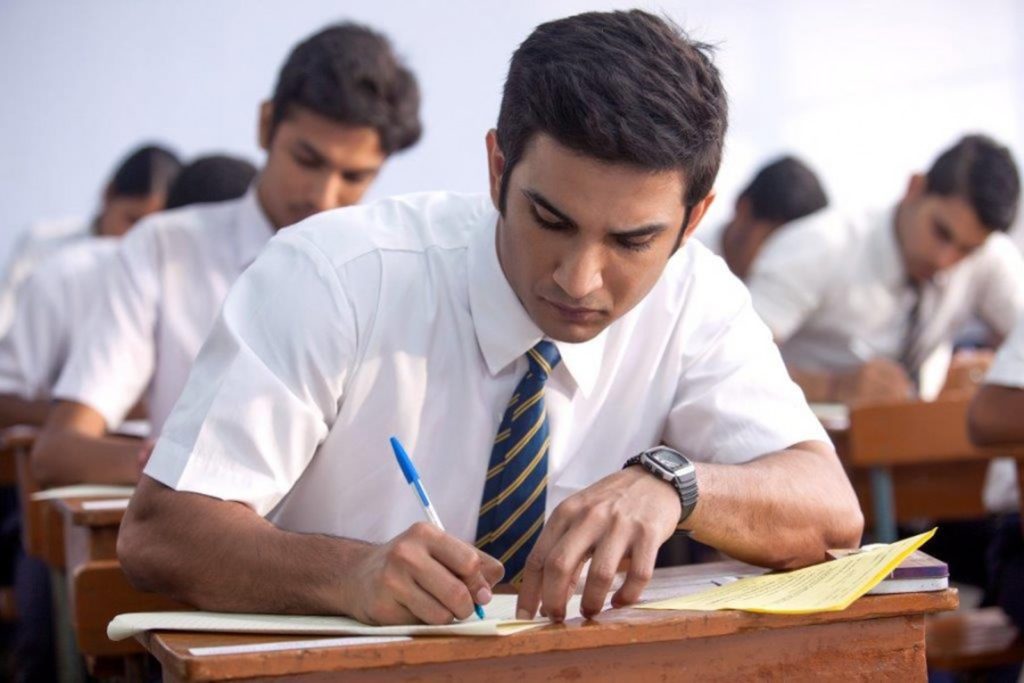 M.S. Dhoni: The Untold Story Film Review – The Story
Right from the start, M.S. Dhoni is shown to be single-minded in his pursuit of sporting glory. As he hails from a middle-class family, the film portraits an orthodox picture of his milieu. It is bemusing how his dad, played by the ever-charismatic Anupam Kher, insists that studies are more important than sports and that he must concentrate on passing his exams.
However, he finds support in his friends and coach, who doggedly stand by him. They even go out of their way to help him out. Once on the ground, M.S. Dhoni lets his bat do the talking. It isn't long before he's the talk of the town. With an affable personality, he attracts young women and soon enough is dating a girl, Priyanka Jha (Disha Patani), who's head over heels in love with him. However, misfortune strikes just when things between them are blossoming. Much later, he happens to meet another girl by the name of Sakshi (Kiara Advani), and the rest is history.
M.S. Dhoni: The Untold Story Film Review – The Positives
The most striking aspect here is Sushant Singh Rajput's acting. Indeed, the actor has come a long way since his debut in Kai Po Che! As a matter of fact, he delivers such a flawless performance that many viewers who don't fancy the sport might want to go through with this one solely on that basis.
The two heroines that he romances are barely much more than beautiful faces lacking any substance as such. However, Kiara Advani and Disha Patani add to the glam quotient and will draw in a substantial number of people who might otherwise not be interested in watching this one.
Veteran actor Anupam Kher is second to none. Here, playing the titular character's father, he is over-the-top with his middle-class sensibilities. He dissolves into his role with utmost ease and seamless perfection.
M.S. Dhoni: The Untold Story Film Review – The Negatives
The director, who, previously, has given us the potboiler, A Wednesday, over here chooses to take a route, that, though, will certainly appeal to the fans who venerate the man, however, will leave the moviegoers who appreciate good cinema somewhat disappointed. He is quite apparently not too keen to show the audiences the entire picture. There are facets to each one's persona, which if explored, can be quite fascinating.
So, does the film work as an inspirational story? Well, if you are a diehard fan of M.S. Dhoni, you might find his story to be an inspirational one as he rises from humble beginnings to reach the pinnacle of his sport. However, the bits that have been left out leave a void that stops it from landing the knockout punch. In which case, it would have been an even better motivational piece to a wider audience. Now, that's unfortunate.
M.S. Dhoni: The Untold Story Film Review – The Final Word
Those who follow cricket religiously will not want to miss a film lauding one of the great ambassadors of the game. If you are one of them, you will undoubtedly like the movie. To the others, M.S. Dhoni: The Untold Story might come off as a bit of an anticlimax. It's better to keep your expectations not too high from this one lest you might end up not completely satisfied.
Stars: 3/5