Rajeev Khandelwal delivers yet another subtle performance in the latest suspense thriller, Fever. Is this enough, however, to salvage this movie from the throes of mediocrity? Let us find out in the Fever film review.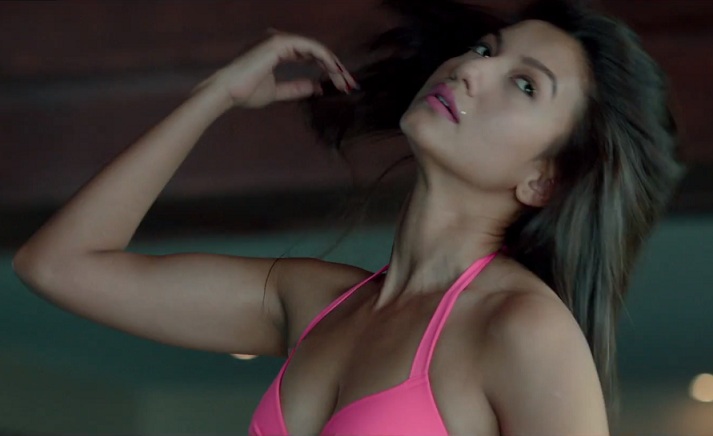 Fever Film Review – The Story
Armin is a contract killer who awakens at a hospital after an accident that has impaired his memory. As he tries to figure out his true identity with the help of clues, he meets some characters in Kaavya, Rhea, and Dr. David Roy along the way. Do these people have a part to play in his lost identity? Can Armin know his real identity?
Fever Film Review – The Negatives
The screenplay of Fever is just too messy to keep you on tenterhooks. Also, the movie lacks enough character build up as everything hangs pretty much in the air. While that is useful to some extent in the development of suspense, going overboard can backfire.
What works against the movie, particularly in the first half, is some corny dialogue and mediocre execution from the director. The poor framing of the shots and the often inappropriate background music only aggravate the woes for Fever. And the overall slow pace of the film doesn't help either. The film drags at several instances, and that puts you off as a viewer.
Fever Film Review – The Positives
Rajeev Khandelwal once again delivers an almost flawless performance. He is the only saving grace in this film by a long shot. If it weren't for his commendable performance, Fever, quite frankly, would have been a painful watch.
Also, despite a weak second act, the final act manages to rescue the film marginally, delivering a final twist in the tale, so to speak. However, it is almost a case of too little too late.
Gauhar Khar who fails to make a mark overall, mainly due to weak characterization, does show some flair in a few scenes. Ditto that for British actress Gemma Atkinson. Also, Ankita Makwana, who makes a late appearance, hits the bullseye, and it is nice to see Victor Banerjee, who plays Dr. David Roy, in a small but effective role.
The Final Word
Overall, Fever is a below average suspense thriller, largely because of a scattered screenplay and lack of proper execution. Although it has an international cast, which includes Italian actress Caterina Murino, and is shot in the beautiful Swiss locales, Fever doesn't hit the right notes often enough to impress the viewer. I wouldn't recommend it to anyone but the most ardent fans of Rajeev Khandelwal.
Stars: 2/5