With a barrage of adult-oriented movies, it is a pleasure to see a film that caters to a wider audience. Fortunately, it comes without the accompaniment of covert promotions and gimmickry that steal much of its charm. Even though Ferdinand is primarily for kids, as an adult accompanying your child to the theater, you will cherish it just as much. Film Comments analyzes some of the salient features that make Ferdinand an unmissable watch in the Ferdinand film review.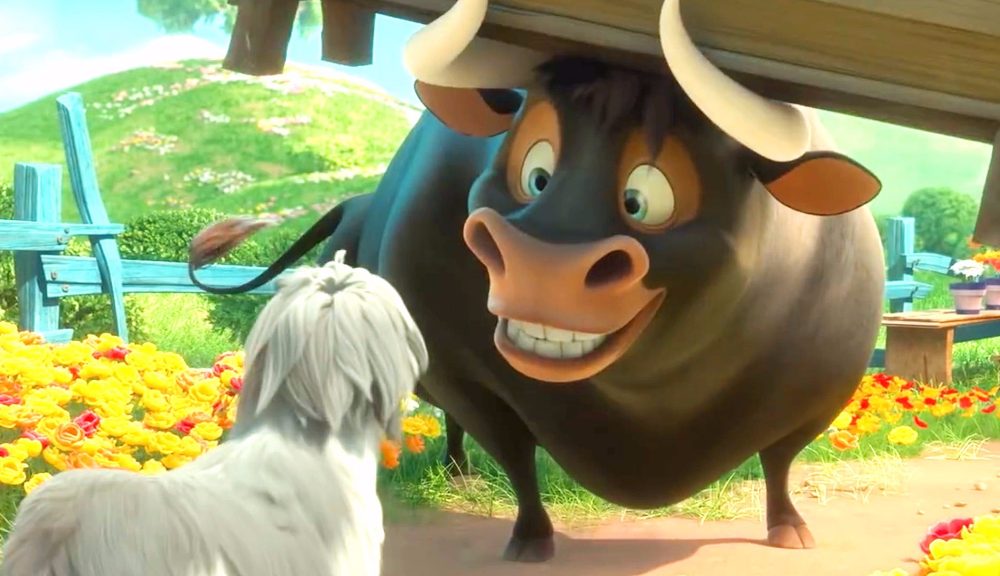 There are several things to consider before taking your child to the movies. A positive message is one of the most crucial aspects in selecting which film to watch with your kids. Here, Ferdinand is a safe bet. It's the story of a bull who unlike other bulls is gentle and likes nature. His goal isn't to battle it out in the ring. And when he meets Nina, a young country girl, Ferdinand adores her company and soon they become close friends. However, one day at a flower festival, Ferdinand runs into an accident. On being taken back to the place from where he once fled, Ferdinand now wonders if he can escape the ring or will he end up like other bulls? Ferdinand is a story that respects differences and stands for you not giving up on your individuality even against adversity.
Beautifully voiced by John Cena (Ferdinand) et al, the ensemble cast brings the characters to life. The children are kept glued to their seats whilst their animal friends prance around the screen. There isn't a dull moment as the story moves along at brisk pace. The younger members of the audience are sure to be amused by the antics of not only the bulls but an array of other animals as well. To give the bulls company, there are hedgehogs, horses, a dog, a goat, and of course, humans as well.
There are some bullfighting sequences that might be a tad distressing for the little ones. Apart from this, Ferdinand is a delight to watch, and if your kid has ever been to the movies before, then surely this one is going to be worth watching. It is an uncomplicated movie with a profound message that is ever so pertinent. Ferdinand brings this to light in the most entertaining manner possible.
If you haven't made any plans with your kids for the holidays, then take them to the movies. Ferdinand will bring a smile to their face and to yours as well.
Ferdinand film review rates Ferdinand  (4 / 5)
If you liked the Ferdinand film review, please share it with others.