Dangal is the movie that all of us have been waiting for with baited breath. Now that it is finally upon us let's have a look at what this Aamir Khan movie has in store for the moviegoers in the Dangal film review.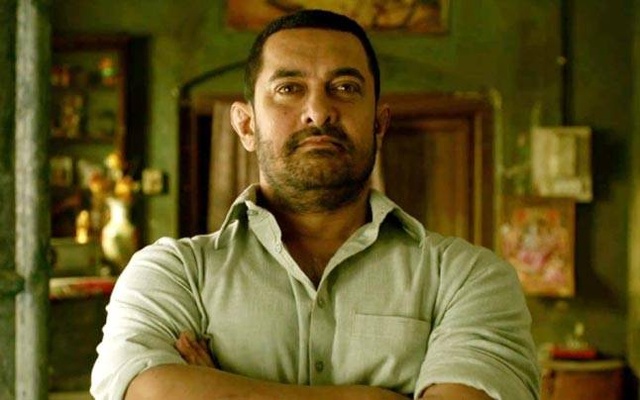 Dangal Film Review – The Story
The story of Dangal is one of the Phogat sisters, namely, Geeta and Babita, who made their mark in international wrestling. Also, it tells how their father, Mahavir Phogat, a national wrestling champion himself, going against the flow, living in a village where wrestling was a male sport, didn't mind being unconventional. Of course, he was partly driven by circumstances, though it was an incident that made him realize that even though he didn't have a son, his daughters could become world champions one day if he trained them.
Dangal Film Review – The Positives
If Aamir Khan is the clay that binds this film, the stars that etch the roles of the younger Geeta and Babita, namely, Zaira Wasim and Suhani Bhatnagar are the ones that set the tone for this sports biopic to become a thoroughly enjoyable fare. They are adorable even as they initially deplore their father for being tough on them; after all, in a traditionally male-dominated sport, he harbors a dream of making them international champions and wants them to sweat it out like the boys. However, once they realize that compared to the rest of the men in the village, he is much better, Geeta and Babita comply with him.
Following his rigorous training, they soon achieve national success, and from there on, their international dreams take flight. At this point, we see the entrances of Fatima Sana Shaikh and Sanya Malhotra, who take over the mantles of Geeta and Babita, respectively. And, while, for most of the second half, the film deals with the nuances of wrestling, in the process, ruining the father-daughter mushiness so aptly portrayed on screen by the younger actors, the film never loses its edge and works pretty well. Much of the aura is kept intact due to its wrestling sequences that take the audiences to the heart of the action. Admirably portrayed by Nitesh Tiwari, you will detest Geeta's coach as he postures himself against her father, going to great lengths to keep the two apart.
Dangal Film Review – The Negatives
If you are not much into sports or are not too fond of physical ones, then this film may not be for you. Sure, it is inspirational, but again, I wouldn't have it on my rack as a motivational movie. Don't get me wrong; undoubtedly, it did have an uplifting vibe but wrenched in father-daughter melodrama as much as it is, it made it far too difficult for me to focus on an individual's inspirational journey to sporting glory.
The Final Word
In spite of its minor shortcomings, Dangal deserves a big screen viewing. I say this, not merely for the hordes of Aamir Khan fans, but also for the filmgoers who appreciate fine cinema and like to see classy performances from newcomers and veterans alike while recognizing an engaging story that is well-directed.
Stars: 4 out of 5