After an impressive first film, the mom trio is back for another outing at the BO with A Bad Moms Christmas. However, this time around it turns out to be a bummer as we find out in A Bad Moms Christmas film review.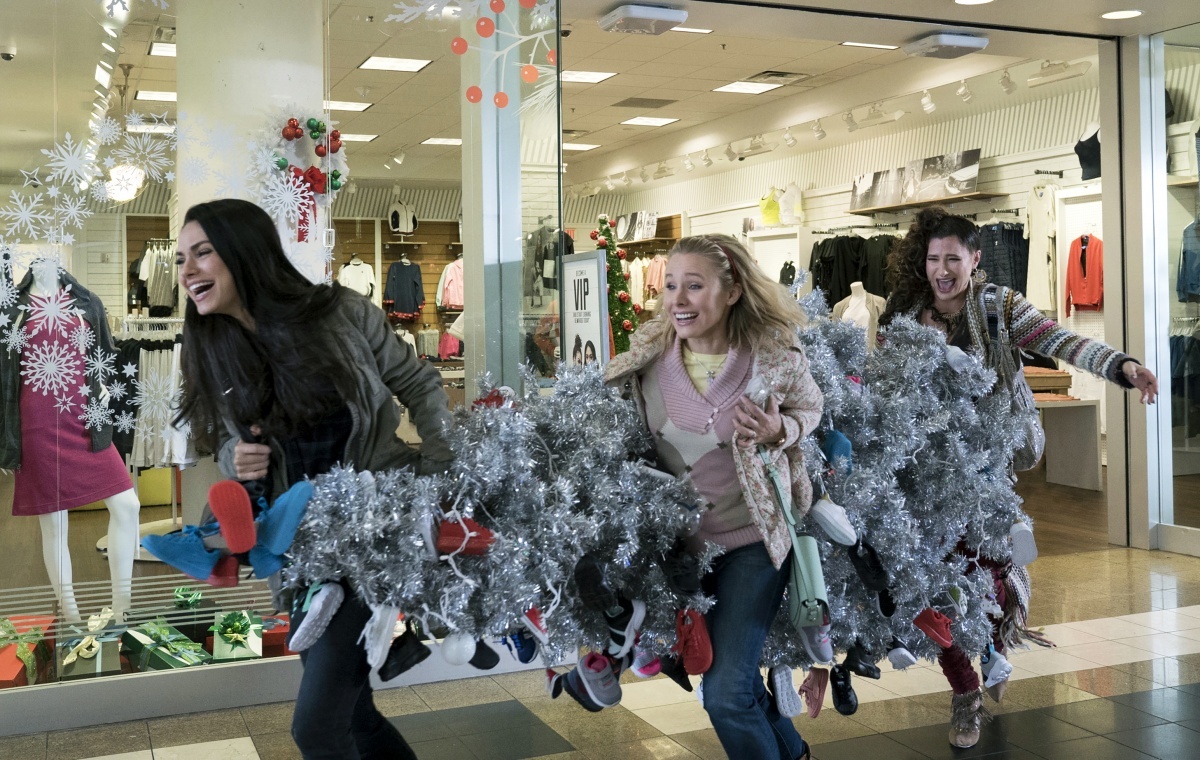 Most fans of raunchy comedy and chick flick like movies such as Bad Moms. It's hardly surprising then to see why they wouldn't be waiting impatiently for its sequel to hit the big screen. Even if A Bad Moms Christmas was half as good as its predecessor, things might have been different. However, what we have to wade through here is a lot of squeamish mother-daughter duels, and it all goes awry in that process.
The premise of A Bad Moms Christmas is rather simple: as moms, you are not supposed to have fun during Christmastime. Instead, you are obliged to see that everyone, especially your kids, enjoy while the holidays are on.
While our trio of moms is doing their best to make everyone happy, their lives are going for a toss as their mothers intrude upon them. They quite literally hijack their Christmas. Now, it is up to them to take back that time of the year from their moms, who aren't bad at heart yet do just enough to put their daughters at unease.
Kunis, Bell, and Hahn once again are par for the course. However, this time around they're saddled with a laborious script that doesn't give them much scope to display their talents. As for their moms, Susan Sarandon who plays Hahn's mother is the most impressive of them.
A Bad Moms Christmas suffers from a lack of laughs, and the mother-daughter feud fails to entertain the audience. There is no reason one would want to watch such a movie other than to be tickled by its naughty jokes. A Bad Moms Christmas doesn't deliver on that front. It shouldn't have been a hard task to measure up to the original in the first place. If the script had been even moderately engaging, the actors had the potential to convert it into an entertaining watch. Alas, the focus is so much on getting the trio to work out their relationships with their moms that the film loses its way.
Don't go with any expectations whatsoever and probably you won't be so disappointed with A Bad Moms Christmas. If you have anything better to do, skip this one. You can always catch it on Cable in case you are eager not to miss out on the sequel to Bad Moms.
A Bad Moms Christmas film review rates it (2 / 5)
If you liked A Bad Moms Christmas film review, please consider sharing it with others.