Wonder isn't quite an uplifting tearjerker even though it has an upbeat vibe to it. Does it make for an enjoyable watch? Let's find out in the Wonder film review.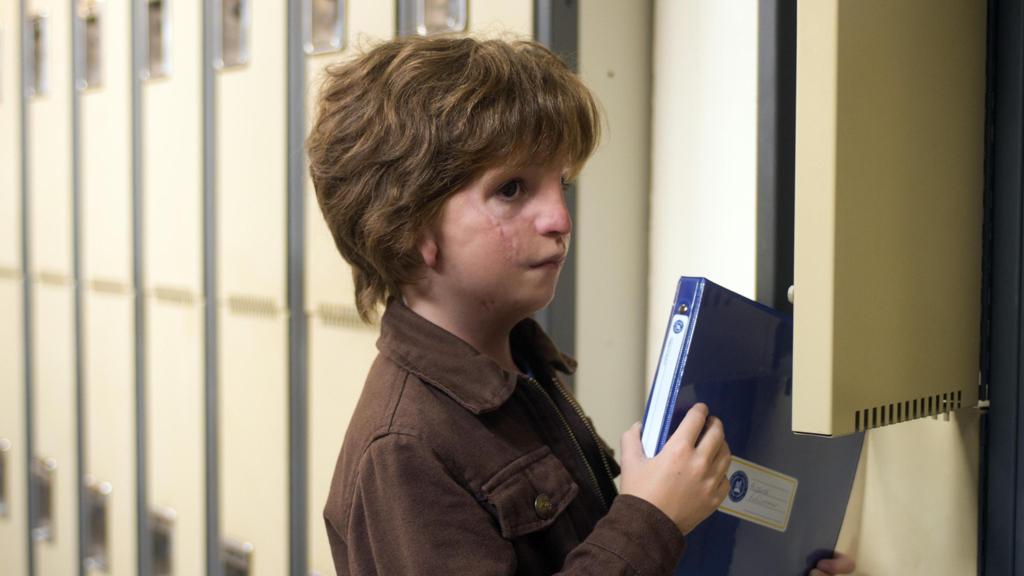 For a homeschooled kid, it is a hard transition to a proper school. Having undergone a barrage of facial surgeries as a result of Treacher Collins syndrome makes it even more challenging for Auggie (Jacob Tremblay). When his mother introduces him to school, he faces impediments along the way. However, this strong-willed boy is not going to back down. Ably supported by his family, he finds friends and tackles the bullies in his way.
There are a few positives to be had from Wonder. You have a resilient kid who against all the odds takes bold steps forward and refuses to be cowed down by others. Then there are those who are helping him, like his mother, father, and sister, who notwithstanding their problems, wholeheartedly back him.
Although an uplifting movie, Wonder never fully invests in its central character and often strays into the lives of others, thereby diluting its potency. While undoubtedly a feel-good film, Wonder had the potential to strike a deeper chord. We are more in awe of Auggie's defiance in the face of the hurdles that he faces but can never really fully appreciate the extent of his challenges. His character is underdeveloped for us to be able to do that. Wonder doesn't quite live up to the genre of films where a kid overcomes adversity to create a niche for himself in his community. Typically, a kid like Auggie would find himself beset with a myriad of problems and not only those shown in the film.
Julia Roberts and Owen Wilson who play the parents of Auggie have done their bit as veteran actors to give an impetus to the film although the real star of the movie is Jacob Tremblay whose portrayal of Auggie is immaculate.
Wonder is an undercooked film that could have been brewed more to give it an intense feel. In the end, it comes away as somewhat tepid and will fade away from your memory soon after the end credits roll past.
Wonder film review rates Wonder (2.5 / 5)
If you liked the Wonder film review, please share it with others.