For the most part, this Judi Dench-starrer is a hilarious watch. We take a look at the Stephen Frears movie in the Victoria & Abdul film review.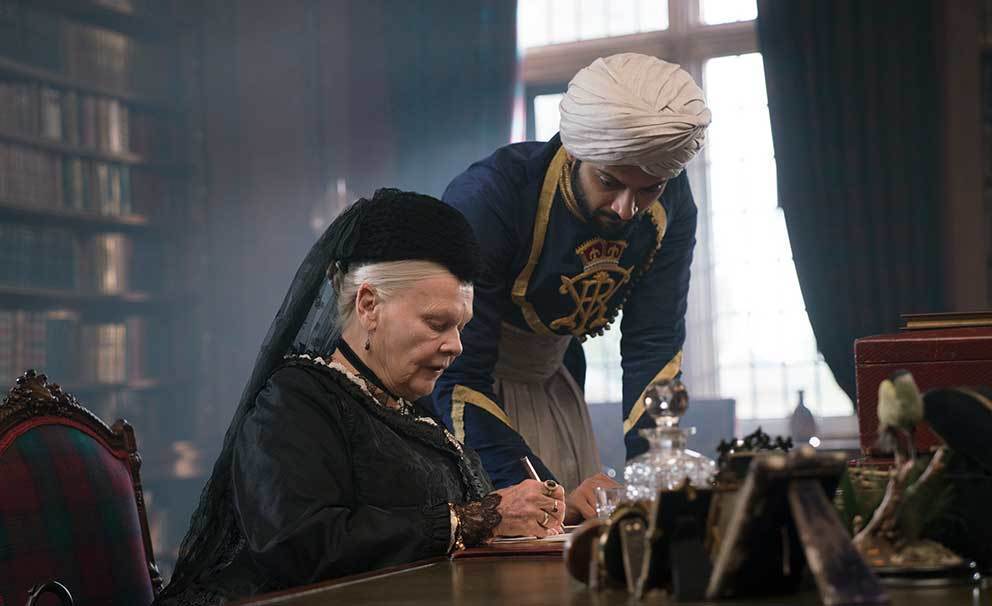 Based on Shrabani Basu's novel Victoria & Abdul: The True Story of the Queen's Closest Confidant, the story concerns Queen Victoria (Judi Dench) and her Indian attendant, Abdul Karim (Ali Fazal). Abdul Karim while presenting the mohr (gold coin) to the Queen, accidentally looks into her eyes, and as she sees a handsome young man, the Queen is charmed by Abdul. She asks him to stay back and serve her as her Munshi (a spiritual teacher).
As time passes, we see a bond develop between the two, and the Queen comes to rely on Abdul for little things that bring her immense pleasure. Sidelined by an Indian, the household doesn't take this lightly, and soon they decide to relinquish their positions if the Queen doesn't retract her decision of bestowing knighthood upon Abdul Karim.
Does the Queen succumb to pressure from her household or does she do what she thinks is right? Much of that forms the last act of Victoria & Abdul.
Victoria & Abdul starts off earnestly enough with two Indians being promptly dispatched to present the mohr to the Queen. The film maintains its humorous tone right through the first half. Although the interactions between the Queen and Abdul are the highlight of the film, the side characters also add color to this lighthearted work from Stephen Frears. Judi Dench, who has played Queen Victoria earlier in Mrs. Brown (1997), is once again the showstopper here. Although, Ali Fazal as Abdul Karim is quite enjoyable too, if somewhat one-dimensional. The supporting cast portrays their roles with grace as well.
The second half of Victoria & Abdul is where the problems begin to surface. The hilarity dries up, and as the drama intensifies, the tonal shift in the movie doesn't come off quite right. As the audience, up until then, you were having a ball laughing at the wackiness of the characters, and, all of a sudden, it takes a somber turn. It is hard for the viewer to reconcile to the fact that the entertaining film that they were watching until that point is going to be from now on a more serious affair. This dichotomy poses a problem and to some extent is the undoing of Victoria & Abdul.
If you can overlook the awkward tonal shift in the movie, Victoria & Abdul is a decent watch. Don't go expecting a historically accurate film, and also be prepared for a somewhat inconsistent narrative as part of the package, and you will not be disappointed with it.
Victoria & Abdul film review rates the film (3 / 5)
If you liked the Victoria & Abdul film review, please consider sharing it with others.