As Tiger Zinda Hai makes its way to the cinema halls around Christmastime, there will be hordes of Salman Khan fans who will be queuing up to see their beloved star in action. Can Tiger Zinda Hai live up to their expectations? We take a look at it in the Tiger Zinda Hai film review.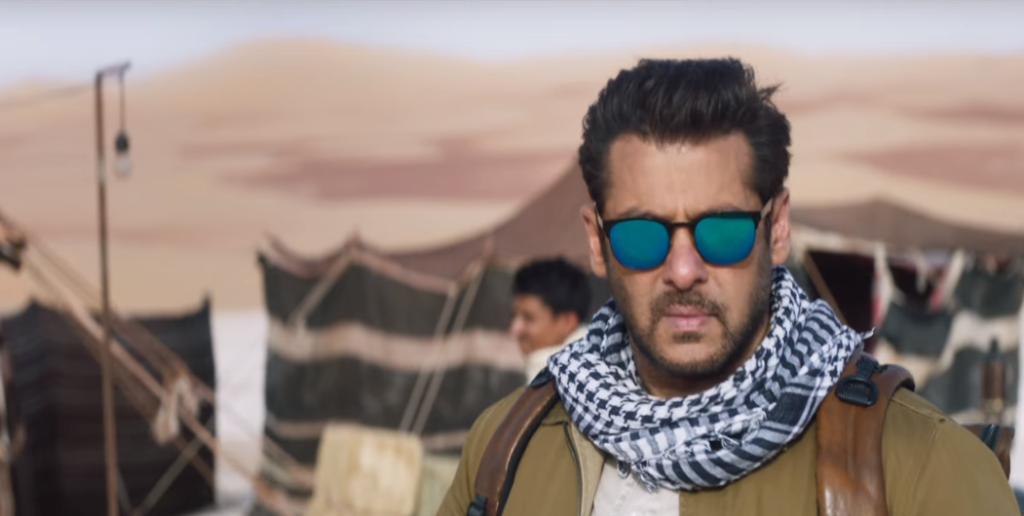 Tiger Zinda Hai, a sequel to Ek Tha Tiger, sees Salman Khan and Katrina Kaif back in action after a hiatus of eight years. Their mission is to rescue a group of Indian and Pakistani nurses from ISI's captivity in Tikrit. The Indian and Pakistani intelligence agencies work in tandem to bring this to fruition.
Tiger Zinda Hai has some nifty action sequences with Salman Khan in fine form. Katrina Kaif too plays the badass with aplomb. However, the background score accompanying some of the action is rather mediocre. When an action sequence has an excellent soundtrack to go along, it can make all the difference. There are plenty of movies that exemplify this, and yet, Tiger Zinda Hai whose forte is action isn't one of them.
Although Tiger Zinda Hai toys with the idea of mutual cooperation between India and Pakistan, it's unlikely to foster any conversation in that regard. A lack of emotional connect vis-à-vis the characters and the audience doesn't help either. Paresh Rawal's character brings much-needed levity to the ongoings with its eccentricity and quirkiness, but overall, apart from Tiger (Salman Khan) and Zoya (Katrina Kaif), there is little to no characterization.
Not all is in vain as far as Tiger Zinda Hai's narrative goes. However, somewhere down the line between an ordinary execution and a tedious runtime of 2.45 hours, everything comes apart. Amongst all this, Salman Khan manages to pull a few punches and that should be enough to wow his loyal fans. Those seeking more than this will have to look elsewhere as Tiger Zinda Hai doesn't hit the high notes often enough, nor does it have the emotional edge to draw someone who isn't a part of the Salman Khan fan club.
Kumud Mishra, Paresh Rawal, and Angad Bedi are all in business here. It isn't so much that Tiger Zinda Hai isn't able to get going despite such talent on board that's disappointing, as much as its inability to rise above mediocrity considering the meaty subject at hand. On a positive note, watch out for Sajjad Delafrooz's smashing Bollywood debut (although he is seen briefly in Baby) as the antagonist.
Tiger Zinda Hai film review rates Tiger Zinda Hai (2.5 / 5)
If you liked the Tiger Zinda Hai film review, please share it with others.