McAvoy flexes his acting muscles in the latest psychological thriller by Night Shymalan. At Film Comments, we take a look at the movie's salient points in the Split film review.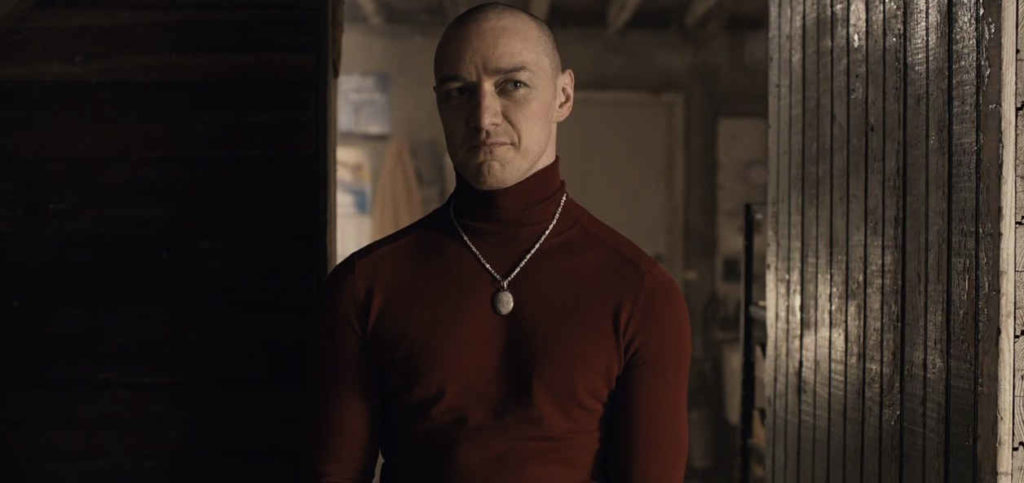 The Story- Split Film Review
Disguising in different personalities, McAvoy's character hostages three girls in an underground hideout and for the rest of the movie the viewers dilly-dally with the notion of whether or not the girls and indeed which of the three will ever get away from there.
The Positives – Split Film Review
Split, while not the best of Night's movies, certainly is a stylishly choreographed and well-enacted one. Along with a pulsating soundtrack by West Dylan Thordson, it keeps the audiences glued to their seats for nearly the entire duration. Apart from McAvoy, who shines portraying several personae, from the devious to the childish, the parts of the kidnapped girls, especially Casey Cook played by Anya Taylor-Joy, who's shown to have a traumatic childhood in flashbacks, is done with the maturity of a seasoned actor. Betty Buckley who plays the psychiatrist, Dr. Karen Fletcher, that Kevin (James McAvoy) visits frequently is spot on, and her conversations with him make for a rather interesting viewing throughout the movie.
The Negatives – Split Film Review
There isn't a particularly significant plot twist at the end. That would be a big disappointment if you were to go expecting one. However, the overall production values are high, and that keeps the movie consistently engaging. Nevertheless, for a run time of two hours, Split could have offered more.
The Final Word
While not one of those movies that you'll end up having in your Blu-ray/DVD collection, a psychological thriller movie buff might regardless lap it up. Either way, you will not end up walking back from the theater disappointed. A good one time watch, and that's just about it.
Stars: 3 out of 5