Farhan Akhtar's much awaited Rock On 2 finally hit the screens amidst the demonetization chaos. Let's see if it deserves a dekko in the Rock On 2 film review.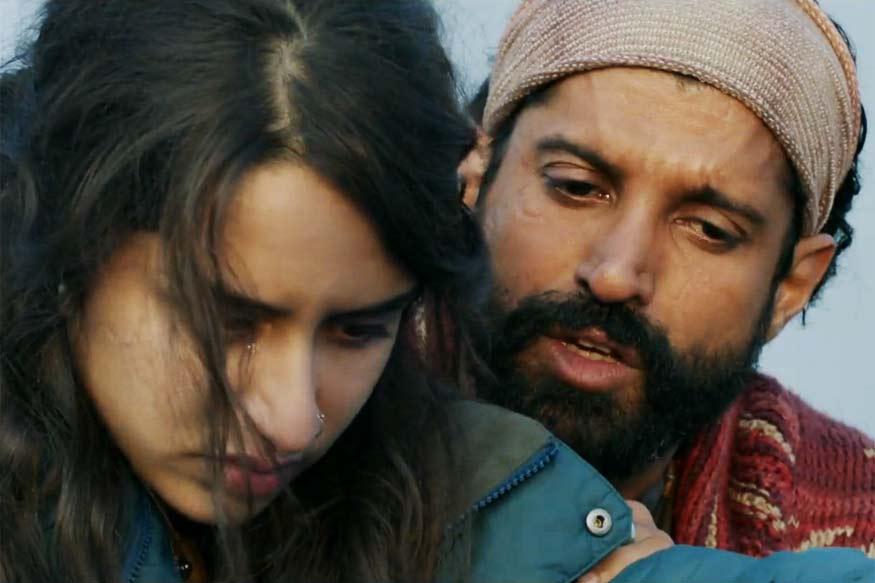 Rock On 2 Film Review – The Story
After an interlude of eight long years, Magik reunites, albeit under different circumstances. The new members have their inhibitions, and so does Adi (Farhan Akhtar). Can the band overcome this and give a bravado performance for a noteworthy cause? That's the crux of the movie's story.
Rock On 2 Film Review – The Negatives
Let's start with the lyrics. The peppy numbers that instantly connected with the masses and made Rock On!! such a roaring success are missing here. Except for one number, You Know What I Mean, the rest of the songs are way too dense. And yes, did I mention about the music. It isn't one that you are going to get up and start dancing to either.
The characters have undergone a transformation, but somehow you don't care very much about the success of the band as a whole and even less so for its members, the way in which you did in the first installment.
For a musical drama, Rock On 2 concerns itself way too much with social causes. And for the greater part, the script is stuck in limbo, where it neither caters to the youngsters nor the older audiences.
Rock On 2 Film Review – The Positives
The Belgian cinematographer Marc Koninckx's cinematography is the highlight of Rock On 2. The shots of Meghalaya are breathtaking and are presented astutely against the skyscrapers of Mumbai.
Farhan Akhtar has a different look for a significant part of this film. I, personally, quite liked him in his rugged look. With another excellent performance, he is just about the best thing in Rock On 2.
And finally, the message is a much-needed one of conquering your inner demons through music and helping communities in distress to lead a better life by using your talent.
The Final Word
Except for Farhan Akhtar and maybe Shraddha Kapoor, the actors underperform, the script is somber even though it has a purposeful message, and lyrics too dense for fans to appreciate. Rock On 2 isn't going anywhere. One can safely give this one a miss and wait for it to come on TV.
Stars: 2.5/5