Not knowing much about it, I was curious to see what lay in store for me as I went to watch Ranchi Diaries. What follows is the Ranchi Diaries film review.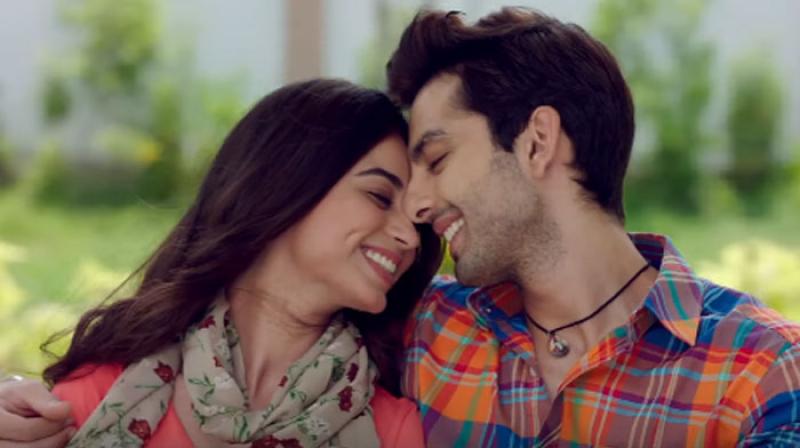 To cut things short, Ranchi Diaries is about a bank robbery that goes awry. Of course, it's another thing that it takes ages to get there. Apart from that, the film also touches upon a couple trying to flee to the city and in the process landing in trouble and the lax attitude of youngsters who want to earn money but lack a definite goal. Although, this is irrelevant, as here the story primarily concerns itself with Gudiya (Soundarya Sharma) and Manish (Himansh Kohli) who, along with the rest of the pack, try to rob a bank to pay off a corrupt cop, S.I. Choubey (Satish Kaushik).
Ranchi Diaries could have been amusing had it got a narrative with any semblance of structure to it. The first hour or so seems so disjointed that it's painful to sit through it. The first real laugh comes when the protagonists go to the bank and execute their plan. But if you think that things will look up after this, it isn't happening. That's right before the intermission, and post it, though marginally better than the first half, Ranchi Diaries is so much deep down the shithole that it needs a near resurrection to get the audience out of the lull that has besieged upon them while watching this film.
Ranchi Diaries is a muddled, and, quite frankly, torturous film to navigate. It's a shame to see a talented Jimmy Shergill frittered away as the dutiful cop, Lallan Singh, much like Anupam Kher's corrupt politician, Thakur Bhaiya. The other members of the cast, most of whom are relative newcomers deserve a script that has something in it for them to show their acting talent.
Ranchi Diaries is not one of those movies that you would go with high expectations. However, you might just think that with stars like Jimmy Shergill and Anupam Kher in it, it can't go all that wrong either. Well, in this case, Ranchi Diaries is indeed one of those films that you would want to stay away from, even if that meant doing nothing. It's entertainment in reverse.
Ranchi Diaries film rating: (1 / 5)
If you liked the Ranchi Diaries film review, please consider sharing it with others.