Naam Shabana film review takes a look at this week's release and why it might not be worth your time.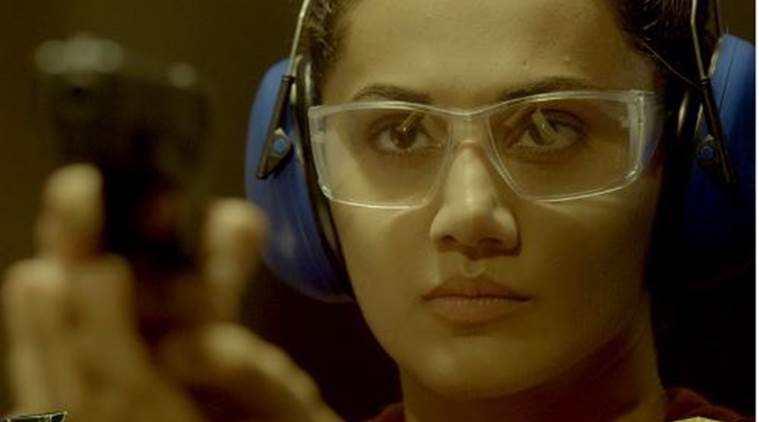 Shabana is your uptight girl that you wouldn't want to go against. She has a few friends and a boyfriend, in whom she doesn't confess her feelings. She has had a rather unpleasant past that contributes to her present persona.
When some goons beat her boyfriend to death, she decides to take revenge. The first half of the movie sets about showing us how she exacts her revenge, while the second half tells quite another tale altogether. Naam Shabana has two stories that are quite distinguishable from each other.
To cut it short the movie is dry. Naam Shabana is boring to the core, and it takes an above-average performance from the lead performer to save it from the abyss. The star of this movie, Taapsee Pannu is the only saving grace. Despite the fact that she hasn't got a great screen presence, yet with some good action sequences and decent acting, she manages to hold this film together.
With the likes of Manoj Bajpayee and Akshay Kumar, you might think that this one is going to be highly entertaining. However, that is not the case with Naam Shabana. Although, we find that out much later in the film. You keep your hopes alive till after the intermission when the protagonist is set on an entirely different mission to the one in the first half of the movie.
You see Akshay Kumar quite late in this film. And by late, trust me, it appears rather late as this one drags way too much! Anyway, his brief cameo does add some much-needed star power to the film. As for rest of the acting, Anupam Kher and Manoj Bajpayee are as credible as always. Other than that, there is nothing much to write home about.
I was looking to a much tighter script with a shorter running time, that would have kept the audiences on tenterhooks. Alas, Naam Shabana is a rather disappointing affair and one that I would not recommend. You will walk out unsatisfied, hoping that Pannu delivers a better show next time given a better script to work with.
Naam Shabana film review gives Naam Shabana 2.5 out of 5 stars
If you found Naam Shabana film review interesting, please do leave a comment. Our reviews are completely unbiased and not paid for. If you would like to write for us, then please get in touch with us at ravishkhapra@gmail.com.