When it comes to murder mysteries, it doesn't get any better than Agatha Christie. Will Kenneth Branagh be able to do justice with Murder on the Orient Express? It can't be easy when you have to work with a piece of literature as heralded as this one. Expectations are going to be sky high. Film Comments takes a look at how Kenneth Branagh's Murder on the Orient Express meanders through this maze of anticipation and justifies its production.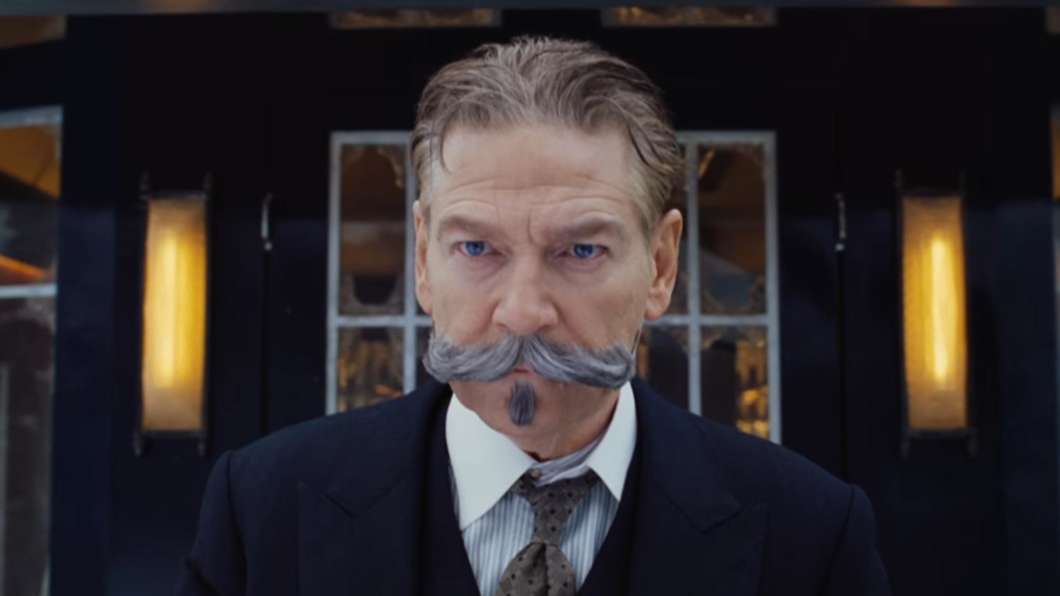 Hercule Poirot's sophistry comes shining through as he navigates the labyrinth of evidence to nail the murderer of American businessman Ratchett (Johnny Depp) on the Orient Express. While Poirot interrogates a slew of characters on board the Orient Express, he isn't any closer to solving the murder mystery. However, no case is beyond Poirot, and once again he proves his prowess at etching out the truth.
Murder on the Orient Express has a faithful fan following, and thus many in the audience will be familiar with the story. However, its charm hasn't faded over time, and it can be narrated time and again managing to hold the audience's intrigue.
Having a strong supporting cast with the likes of Judi Dench, Johnny Depp, Willem Dafoe, Michelle Pfeiffer and others, Murder on the Orient Express hardly puts a foot wrong when it comes to the performances. Kenneth Branagh, like the rest of the crew, keeps the tempo of this old-school murder mystery high enough so that the audience can't take their eyes off the screen.
People accustomed to the more fast-paced, flashy contemporary murder mysteries might not find this one to their taste. However, it will most likely still have a broad audience appeal. Most of them who have read Agatha Christie's novels will not want to miss this one, and those who have seen the 1974 version, will be even more curious to see how this one stands up to it.
Apart from the acting, the grand setting is sure to captivate you. Whether it is Stanboul or any other place along the route of the Orient Express, it is a visually stunning piece of filmmaking.
There aren't that many good murder mysteries, and when one comes along, I recommend that you check it out.
Murder on the Orient Express film review rates the film (4 / 5)
If you liked the Murder on the Orient Express film review, please share it with others.