Lipstick Under My Burkha, a film by Alankrita Shrivastava, was embroiled in a fracas with the censor board over certification. After being screened at many film festivals, the Indian filmgoers finally have a chance to watch it. At Film Comments, we take a look at the movie in the Lipstick Under My Burkha film review.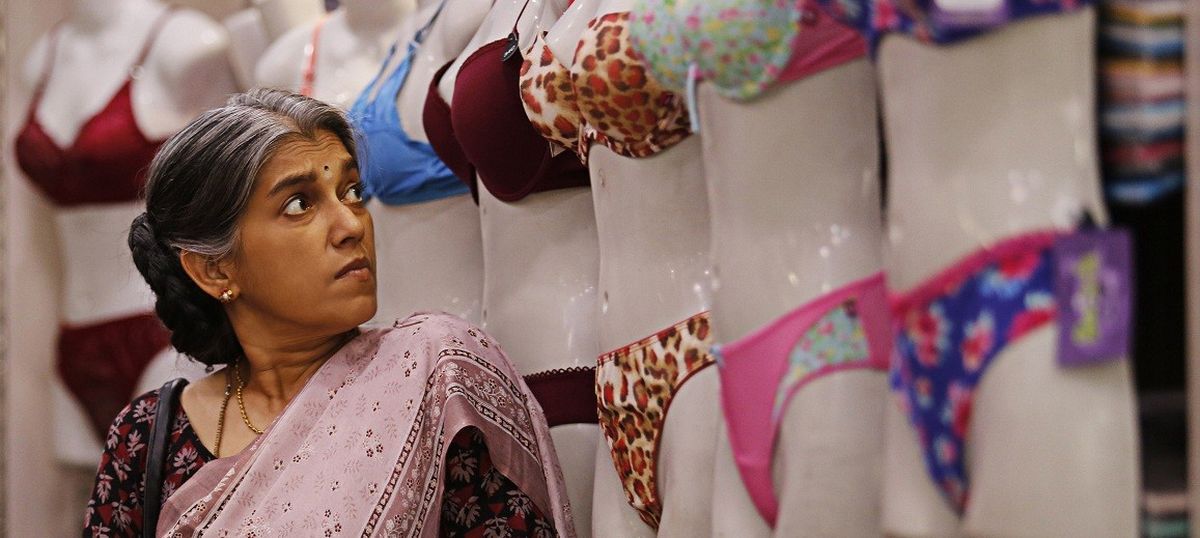 Lipstick Under My Burkha is a slice of life film revolving around four women hailing from the same dwelling in small town Bhopal. Their male counterparts enjoy all the freedoms while they are forced to abide by societal norms. However, they pursue their interests clandestinely and almost get away with it. In that sense, Lipstick Under My Burkha is not so much a movie portraying women who rebel for a cause and are victorious; rather it is a film depicting women who have a desire to break free but can't do so openly that prompts them to take the covert route.
An erotic story is narrated in the background by Ratna Pathak Shah, who plays buaji, a widow, having sexual desires of her own. Then there is Shireen Aslam played by Konkona Sen Sharma, a distraught wife whose husband uses her as a means of fulfilling his carnal needs. Rehana Abidi is a teenager who is not comfortable hiding her identity behind the veil and is itching to show her singing talents to the world. Portrayed by Plabita Borthakur, she never seems to abide by the ways of her parents, particularly her father, and is hell-bent on doing her own albeit tacitly. Finally, we have Aahana Kumra as Leela who is madly in love with her photographer boyfriend even though she is engaged.
How long will Leela be able to carry on with her boyfriend while she is engaged to someone else? Will she confront her mom about it? In fact, for how long will any of these women be able to go on living their lives in this divided manner? Slowly but surely, Lipstick Under My Burkha unravels to give its audience a glimpse of what many women from small towns in India go through day after day.
The film, as indeed its actors, admirably evoke the ups and down of these women who constantly live under the threat of other people finding out about their secret lives. As a viewer, you will surely take pleasure in the little quirks that make their escapades into a fantasy world away from societal bounds enjoyable and ultimately will wish that they could lead their lives the way they desire.
If you get a chance and haven't yet checked out Lipstick Under My Burkha, I would suggest that you do. It won't let you down.
Lipstick Under My Burkha film review gives Lipstick Under My Burkha 3.5 out of 5 stars.
If you liked the Lipstick Under My Burkha film review, please share it with others who might be interested in it.