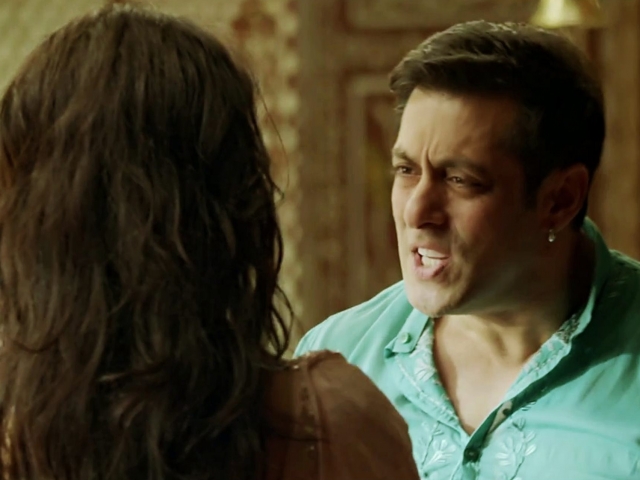 Kick begins with the all too clichéd, grandiose entry of Salman Khan, and it doesn't get any better as it goes on. Having said that, if you manage to negotiate the first hour or so, you might just make it through till the end. Kick is not a film for the average moviegoers, it is only for the diehard fans of the actor, and even they might not get their kick from watching it.
Salman Khan, who plays Devi Lal Singh (Aka Devil), goes about getting kicks by performing adventurous acts like it's nobody's business. Poor Jacqueline Fernandez, who plays Shania, a psychiatrist, needs the help of a shrink herself in almost all of the film. Randeep Hooda, a fine actor, who plays Himanshu, a cop, must be feeling out of sorts shooting for this kind of film. Surely, this is not his finest hour. Yet, out of all the actors, he is the one who actually acts for all its worth. Nawazuddin Siddiqui must surely have nightmares seeing himself on-screen playing the eccentric villain. His yells in the film just sum up the agony of the viewers.
Thankfully, the shoddy script does have a couple of bright moments that at the end save the day, if only just. Devi Lal Singh, who has wooed Shania, is let down by her when she says that he should not quit jobs just because they don't give him a kick. After this, there are a series of robberies that Devil undertakes, and Himanshu is assigned to track him down. The chase that begins in Delhi ends up in Warsaw. Himanshu is not willing to give up, only to see his every move dismissed with unassuming ease by Devil. There are a few unintentionally funny moments in the film, and that's about all you get for bearing up till the end.
In fact, the finale of the film is one of the most ridiculous endings you will have ever seen. If you feel a bit dazed after that, you are not the only one. The film leaves you so dumbfounded that it feels like you have just seen a masterpiece that you haven't quite got to terms with. After the show is over, you might have a hangover that will take a few hours to wear out.