Honestly, even its trailer did not give me positive vibes. I was hoping that if the film were slightly above my lowly expectations, I'd be more than happy. Here, I lay it all bare in the Kaabil film review.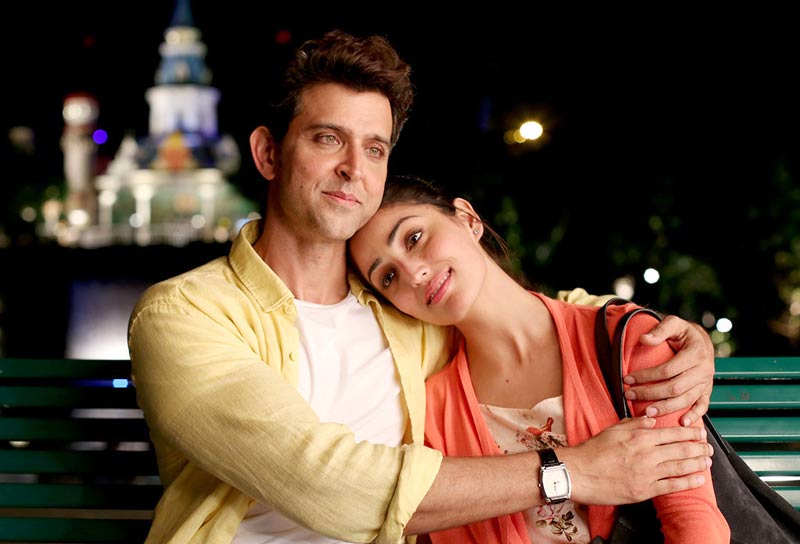 Kaabil Film Review – The Story
Two differently-abled people (visually-challenged) meet and almost instantly fall for each other. Although, after a brief courtship and ensuing marriage, all hell breaks loose for them. Two goons from the neighborhood shatter their idyllic life. As a result, their life falls apart.
Kaabil Film Review – The Negatives
There are quite a few of those. However, my main grouse with the movie is that it has a rather regressive plot that is insensitive towards the differently-abled. At the center of the story are two differently-abled people, who take routes that are unacceptable in modern society.
The hero, who is visually-challenged, does things that are implausible. That, along with the actions taken by the other lead actor in the film, add up to a wholly insensitive script.
Due to the above reasons, I felt no emotional connect with either of the two main characters throughout the film.
Kaabil Film Review – The Positives
Given the inept script to work with, Hrithik Roshan has given a decent performance of a visually-challenged person. Yami Gautam is passable in the film. However, her part is the most damning in the movie, and I wish that I could just unsee it. Frankly, it is just plain ugly.
As for the villains, both Ronit Roy and Rohit Roy have done their roles rather competently, and in a better film it would have paid off for them.
The first half hour of the movie is rather okay, and if one were just to see that bit, you wouldn't guess how badly the movie falls apart in the rest of its runtime.
Songs are somewhat of a reprieve from the unpleasantries on the screen. And, although, not particularly memorable, a couple of them are hummable.
The Final Word
After the anticipation for weeks for this Hrithik Roshan release, Kaabil is not even a speck of what one comes to expect from him. In short, this is a major letdown for all his fans, who will undoubtedly watch it, and expect a far better one from him next time around.
Stars: 2 out of 5