Shah Rukh Khan's fans were eagerly awaiting the release of Jab Harry Met Sejal. I must confess, that, I too quite like some of his films, and so, I was looking forward to this one. In the Jab Harry Met Sejal film review, we discuss why this movie doesn't live up to the high standards that have been set by SRK over the years.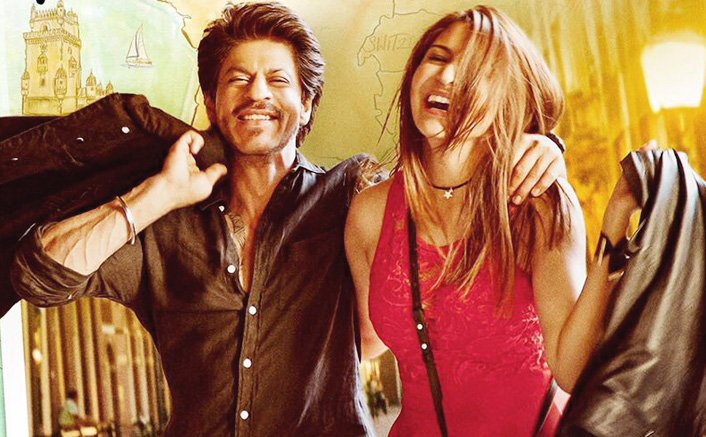 To begin with, the narrative of Jab Harry Met Sejal is rather weak. You can summarize it in a few words. Harry, a tour guide meets Sejal, who is touring Europe, and as she is about to leave for India, she realizes that her engagement ring is missing. The two set out across Europe to hunt for the lost ring. Harry develops a bond with Sejal over the course of this journey, and when she returns to India, he pursues her. Will the two make it together after all? Well, no two guesses for that one.
For a narrative that lacks any imagination and with no supporting characters or subplots, the focus stays consistently on the lead pair. There shouldn't be a problem with that, however, in this case, the chemistry between SRK and Anushka Sharma just doesn't seem to click at any point during the film.
Imagine watching Shah Rukh Khan play Harry, a womanizer for the first half of the movie. Gradually, we see Harry fall for Sejal. All of that is routine for SRK as he has done it umpteen times before. The problem here is that the fluidity between him and Anushka Sharma is never there.
Take Anushka Sharma who plays Sejal, a naif Indian girl who, although, initially in control of her emotions, ultimately gives in to Harry's charms, plays out her role in her zone rather than having some resonance with SRK's Harry.
That spark is absent, and as a result, the build up leading to the finale is lacking.
On the brighter side, the songs are quite hummable. While the story might not captivate you, Imtiaz Ali makes sure the stunning vistas will. As the duo travel across Europe, you don't mind them saunter around for the ring, however stupid that might sound.
If a dumb story sans chemistry between the lead pair doesn't bother you, and you are willing to go solely with some good acting from them, then Jab Harry Met Sejal might not be such a bad way for you to spend two and a half hours. For everyone else, just wait for it to come on Cable.
Jab Harry Met Sejal film review gives Jab Harry Met Sejal 2.5 out of 5
If you liked the Jab Harry Met Sejal film review, please share it with others.