Once you let the film sink into you, there is a good chance that you won't feel the same way like you did upon the end credits rolling. The tautness that some of the most intriguing of murder mysteries have somewhat evaporates once the chinks appear in its narrative. However, Ittefaq is still a pretty good film as we see in the Ittefaq film review.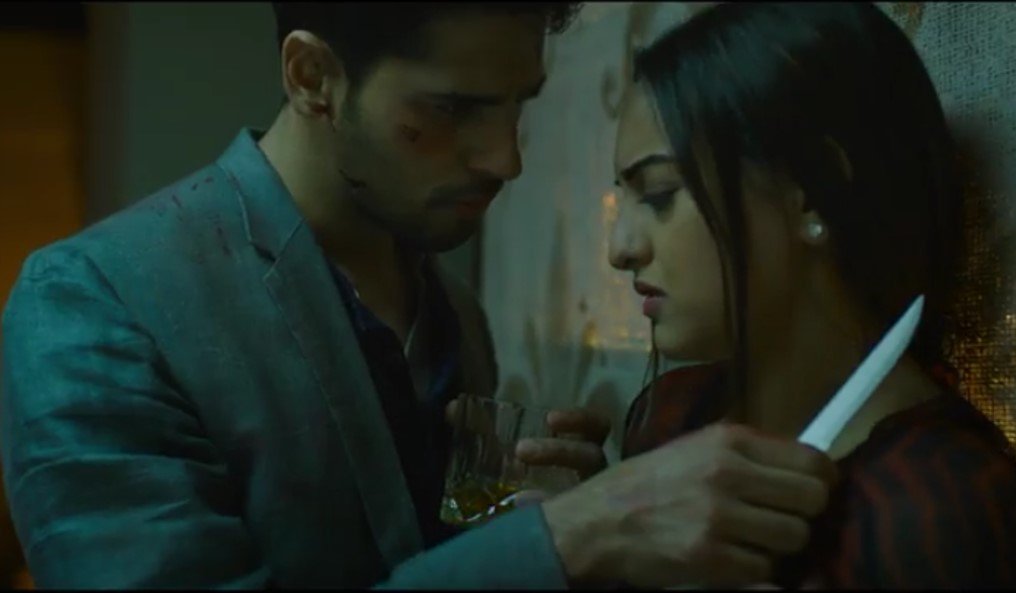 Ittefaq, a double murder mystery, has two suspects (Sidharth Malhotra and Sonakshi Sinha) presenting different versions of how things unfold on the night of the murders. It is up to the officer-in-charge of the case (Akshaye Khanna) to decipher who, if any, is telling the truth.
Ittefaq doesn't deviate much from its central narrative. The audience won't have to indulge in any frivolous excesses as it is nearly devoid of a subplot. While the first half progresses, viewers are likely to put on their detectives' hats. As we head into the intermission, it is neatly poised with the case still wide open, and you utterly clueless much like the investigating officer.
As we foray further into the second half, the narrative shifts gears. We are left groping in the dark as a new character makes an appearance. Now, could this be the final twist in the tale? Or has Ittefaq got another trick up its sleeve? The finale is undoubtedly the best part of the film. It takes a dip before hitting the crescendo. I certainly didn't mind waiting for the end as it was worth it. Probably the film could have done with a few snips and tucks, but that's just picking reasons to complain.
However, Ittefaq isn't all about narrative. Credit must go to the actors who for the most part keep us invested in the film. Akshaye Khanna and Sidharth Malhotra give riveting performances. As for Sonakshi Sinha, it is refreshing to see her try alternative genres. I'm sure that with varied roles coming her way, an improvement in her performance is around the corner.
Ittefaq, a genuine whodunit, will hopefully usher a flurry of filmmakers to try their hand at a genre that, especially of late, has been neglected by Bollywood. Also, it's refreshing to see talented actors akin to Akshaye Khanna on the big screen. His fans will be undoubtedly elated by his performance in this film and will be looking forward to his next.
If whodunits are your cup of tea, Ittefaq makes for a must-watch, and if not, then you can probably still give it a shot. Not crème de la crème, it nevertheless makes for an engrossing watch.
Ittefaq film review rates it (3.5 / 5)
If you liked the Ittefaq film review, please share it with others.