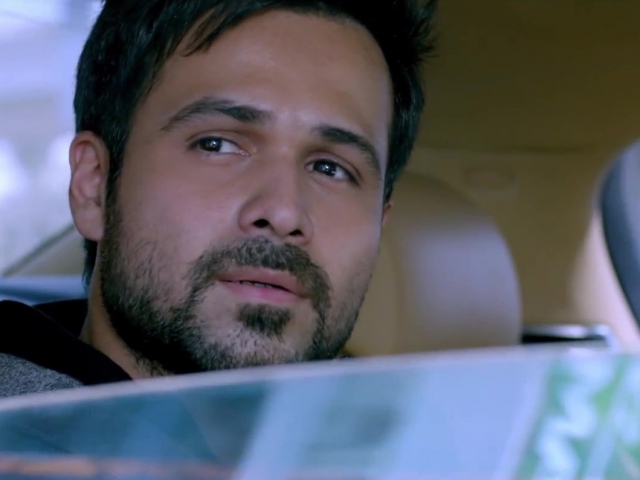 Humari Adhuri Kahani is a modern take on the tribulations of a woman torn between her loyalty to the marriage vows and her love. After Vasudha's husband Hari leaves home, she raises their child alone, and an unintended meeting with a hotel magnate, Aarav Ruparel, puts her in a dilemma that will change the course of her life.
You might find Humari Adhuri Kahani is a tad stretched, clocking over two hours, and understandably so. There is a scene in which Vasudha touches Aarav's feet at which a young couple seated next to me broke into a chuckle. Humari Adhuri Kahani is a tragic love story, and you'd like it to be intense but not overly dramatic. That scene that I am referring to probably just crossed that thin line. Few writers know where to draw the line between being esthetic and being loud, and at times you will find Humari Adhuri Kahani to be the latter but only a few times. And because the remainder of the movie is pretty much under leash, it hits the mark.
As it is a film with few characters, it is necessary that you know as much as possible about them, and you will not be let down, except for Hari. His character probably needed more structuring, and if you feel that it is a little undercooked, then you are not at fault. Aarav's character is nicely drawn out and will leave you more moved than any other in the story. Although Vasudha is there through the film more than Aarav and much more than Hari, it is Aarav's character that is possibly the one that has to click with you for you to like the film.
Emraan Hashmi playing Aarav Ruparel has probably turned in his career best performance in Humari Adhuri Kahani. Few people would disagree that he is the real star of the movie. With his heartbreaking portrayal of a man who has only just found some sense of belonging in life and yet has to give it up for whom he cherishes the most, Emraan Hashmi excels. If you were to look for someone to play Vasudha, no one else could have played it better than Vidya Balan. Even though she is probably not at her peak performance in this film, it just goes to show the powerhouse performer she has been over the years that she comes up with another solid display. Another actor could have so easily overacted the part, but Vidya Balan carries off the scenes high on the emotional quotient with the utmost ease. And finally, Rajkummar Rao who plays Hari is probably the weakest of the three main characters though for no real fault of his. Were it not for his character that happens to be the most neglected of the three characters, he would have done as good as the other two actors. The supporting cast is not something you'd want to dwell upon and, in the final analysis, doesn't impact the film.
Mohit Suri has got most of the things right with the film apart from a few minor glitches. Humari Adhuri Kahani has appealing visuals, and the music is not far away either. It has mellifluous lyrics that though will not stick with you long after the movie is over play their part in sustaining the mood through the film. The story is penned by Mahesh Bhatt and is semibiographical. The more you mull over the movie, the more you are likely to nitpick but overall Humari Adhuri Kahani will not disappoint most moviegoers.
P.S. Look out for the Arum Lily