And you thought that a film depicting the life of a female gangster might have been more absorbing. Haseena Parkar deglamorizes what might have been an incredible life led by the sister of a fugitive gangster. We try and see why this movie is such a drab in the Haseena Parkar film review.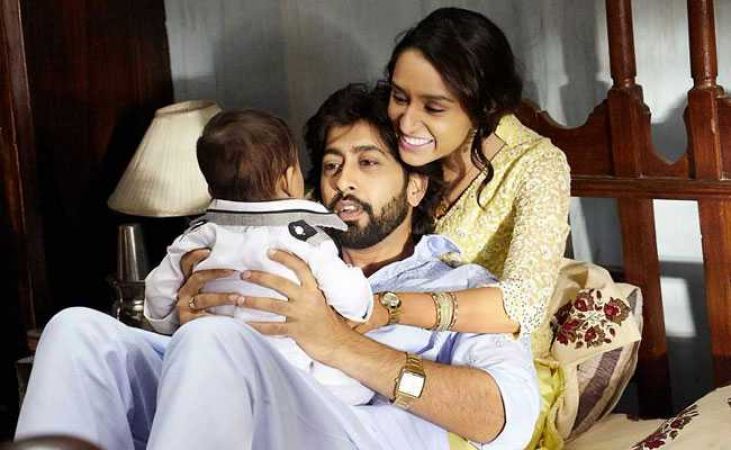 First and foremost, it's a sticky task to make an audience sympathize with someone who has a shroud of wrongdoings. Despite that, if the filmmakers decide to take the route of portraying her in a positive tone, it always runs the risk of a backlash. However, Haseena Parkar, to be fair, is her story, and therefore, some leniency is due.
So, we can sit back in our seats and at least hear her out without rushing to any judgments based on previous stories about her. When the flashbacks begin, Shraddha Kapoor, who plays the titular role, takes us into her childhood. It is then that the story gradually starts to build up. At this point, we at least expect to be mildly intrigued by what we see on screen.
Apoorva Lakhia intersperses the courtroom scenes with the flashbacks so appallingly that it is nearly impossible to engage yourself with what's happening on screen. Frankly speaking, I didn't mind the flashbacks, but the courtroom sequences were truly atrocious. To say that the movie goes into a lull the moment it draws away from the flashbacks and to the courtroom scenes would be an understatement.
Why is the story of Haseena Parkar not remotely as interesting as it should be? It all boils down to the narrative that squarely focuses on the court case brought up against her and uses it as a conduit to show us glimpses of her life through flashbacks. Instead, it would have been so much better had it focused solely on her life without the unnecessary courtroom drama or the lack of it.
Blaming the actors for the failure of this one seems incorrect because it wouldn't have made any difference had it been some other actor portraying Haseena Parkar instead of Shraddha Kapoor. In fact, there are some scenes in which she does well, although that hardly matters in the end. Also, the supporting cast that includes Siddhanth Kapoor as Dawood Ibrahim and Ankur Bhatia as Ibrahim Parkar needed better character development. Apart from that, there isn't much acting to write home about.
You feel that an opportunity to make an impactful film has gone a-begging and for that the shoddily written narrative is the prime culprit. Haseena Parkar is not an easy watch, and by that I mean, it will be hard for anyone to get through the entire film without frequently straying away.
A biopic that fails to represent the concerned individual reasonably is a shame. Let this one pass by as it doesn't merit a watch on the big screen.
Haseena Parkar film review gives Haseena Parkar 2 out of 5 stars
If you liked Haseena Parkar film review, please consider sharing it with others.