A crime drama that is likely to captivate filmgoers passionate about the use of sound in movies, Good Time, is co-directed by Ben Safdie, who also provides the pulsating sound in this film, and plays a prominent part of the cast as well. Good Time aims to enthrall both visually and through the narrative elements of its story. Does it succeed in doing so? Let's see in the Good Time film review.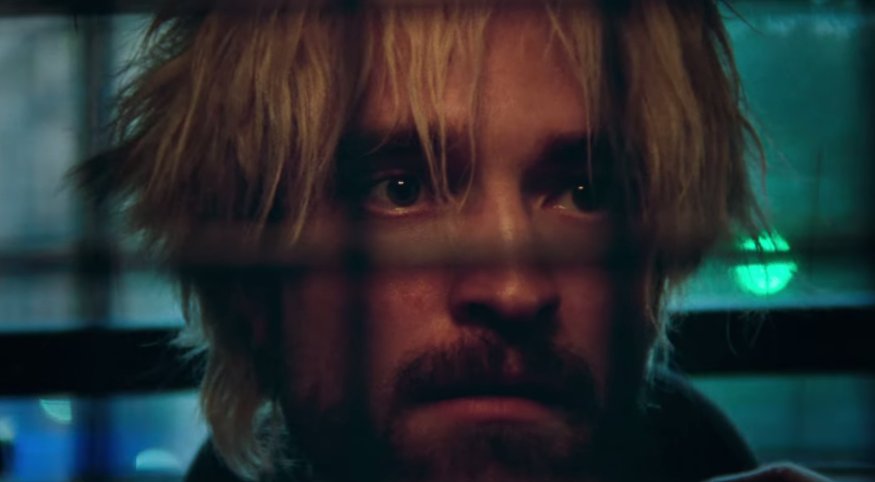 Robert Pattinson plays Connie, the mentally-challenged Nick's (Ben Safdie) brother, who tries everything possible to get the dough that he needs to get his brother out from prison. Earlier, we see the two brothers rob a bank, and although Connie escapes scot-free, Nick isn't so fortunate and finds himself behind bars.
Nick relies on his family for support, and although Connie isn't someone you would sympathize with, he is supportive of his brother and does whatever it takes to secure him, and for this alone something makes you want to like him. However, oddly, it is Connie who leads Nick to accompany him to steal the bank which eventually gets him caught.
To accelerate the pace of the movie, Connie has limited time in which he needs to arrange for the cash. The latter leads us to the main act of the film where Connie runs into weird and almost at times implausible situations and characters. He is going down the rabbit hole so to speak, and although as viewers we feel for Connie, it's barely enough for us to have any emotional connection with him. Although Connie thinks he is smart, he does things in the film that show that he is quite a dumb person.
Good Time starts off promisingly with the soundtrack seamlessly blending with the visuals and a narrative that propels the film forward full-throttle. However, once we get into the second act of the film, things tend to go asunder, with Connie running the show and the narrative only just managing to hold our attention.
You think that if the second act can pull through without losing any more steam, a final act with the same or just about as much gusto as the opening half hour would make for a thrilling finale. However, that's not the case as the film comes to a likely conclusion. Only if Connie had been a somewhat more intriguing character, it indeed might have made for a more engaging watch. As it is, Connie is almost as one-dimensional as anybody else in the movie. Safdie's razor-sharp sound seems to lose its charm after the first half hour or so. Also, the stylishly choreographed bits seem to vanquish with content lacking in depth.
For the most part, I wasn't precisely intrigued with what was going on and what started off so fervently soon lost its momentum and with it my interest. If you are a fan of Robert Pattinson, there is no doubt that this work of his will delight you. He plays a somewhat dark character with aplomb and does his best given the limitations of the screenplay. Ben Safdie is spot on in his portrayal of a mentally challenged person.
When both Pattinson and Safdie are on screen, things look somewhat upbeat for the film. The other characters in the movie rely heavily upon Connie's character and what he does. They all interact with Connie, and in the end, either you are going to be fully satisfied with the film or not depending on how far you buy those interactions and the way they weave into the narrative.
Give this one a try. It may or may not satiate you, depending on how you perceive it. For me, Good Time was engaging but only so much.
Good Time film review rating: (2.5 / 5)
If you liked the Good Time film review, please consider sharing it with your friends.
This Good Time film review was made possible courtesy the movie's screening at Jio MAMI 19th Mumbai Film Festival with Star.