Sequels aren't always on the mark; well, to be honest, barring a handful, most are pretty lousy. And, so, if Force 2, a sequel to the 2011 Force, is well under par, one shouldn't be surprised. In the Force 2 film review, we'll have a look at the positives (believe it or not, there are a couple) and the negatives that you should take into account before you give it a shot.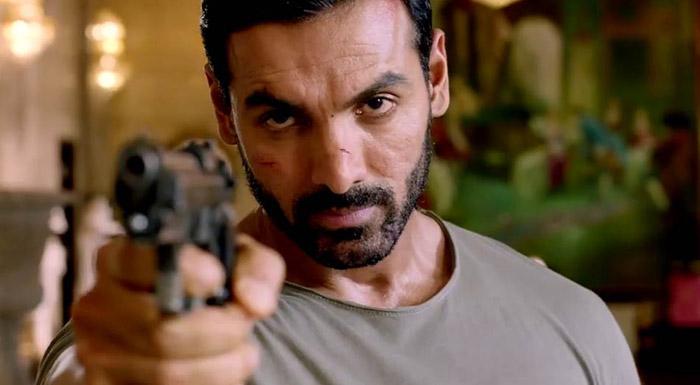 Force 2 Film Review – The Story
ACP Yashvardhan (John Abraham) is tracking down a former RAW agent, Shiv Sharma (Tahir Bhasin), who's behind the murders of several RAW agents. With him is RAW agent, KK (Sonakshi Sinha). The duo set out for Budapest, where they manage to catch Shiv. But, just when they think they've got him, he hoodwinks them. The cat and mouse game between them leads to an all too familiar finale.
Force 2 Film Review – The Negatives
To say that Force 2 is cliché-ridden would be inapt, as it doesn't have enough substance even to play with clichés. From the onset, the plot is sketchy, and after the interval things just go further downhill. Even though acting doesn't matter much in an action flick, both John Abraham and Sonakshi Sinha disappoint. Had it been a better cast, we might have just overlooked the thoroughly weak script.
The romantic angle between John Abraham's character and that played by Sonakshi Sinha isn't adequately explored. I think, the filmmakers might have done better with more than just innuendos of it. I hope they aren't keeping that for another day.
A major grouse, however, is the finale. The action sequence that takes place towards the climax is terribly shot. The first-person POV doesn't quite make sense here. Was it done merely to showcase how an action sequence thus shot would look like in a Bollywood film? Well, in that case, it was a bad idea.
Force 2 Film Review – The Positives
In the haystack of negatives, you'd wonder if there is anything that is worth mentioning at all. Indeed, there is. Tahir Bhasin, who plays the antagonist in the film, after Mardaani, hits all the right notes. Even though everything else around him is falling apart for the movie, he carries on as the lone shining star.
Initially, I had said that there were a couple of positives. But, on second thought, I can't think of any other than the above.
The Final Word
Frankly, Force 2 doesn't even qualify as a B-Grade action flick. There isn't sufficient thrill, and the story is a big letdown. If you are a diehard John Abraham fan who hasn't missed any of his movies, you will not stop yourself from seeing this one. As for the rest, spend your dough on something more rewarding.
Stars: 1.5/5