If life coaching sounds familiar to you, it's because, at some point, you've secretly fancied someone to help you figure out life's jigsaw puzzle. In Dear Zindagi, Alia Bhatt's character finds that individual in SRK's Dr. Jehangir Khan. Can the allure of a likable pair keep the audiences hooked in spite of a weary plot? Let's see in the Dear Zindagi film review.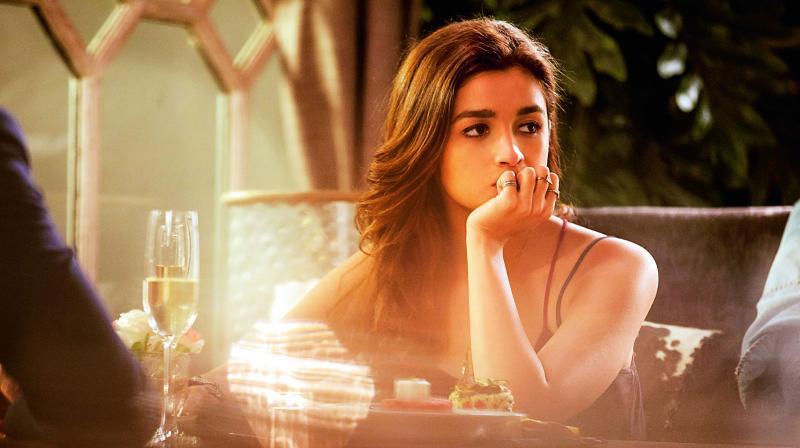 Dear Zindagi Film Review – The Story
Kaira (Alia Bhatt), never comfortable with her present relationships, of which there are quite a few, keeps shying away from commitment. We come to know that she hasn't quite got over her past demons. Retreating to her parental villa in serene Goa, she looks to an unconventional life coach, Dr. Jehangir Khan (Shah Rukh Khan), to guide her. Will this work for her? Your guess is as good as mine.
Dear Zindagi Film Review – The Positives
The gorgeous Goanese backdrop is soothing to the eyes whenever the story gets too dry for one's liking. Shah Rukh Khan as a life coach is right on the button, although sticking to characters with more substance like in My Name is Khan is when we see his talents come to the fore to the fullest. Alia Bhatt's acting is assured as she eases her way through the movie, and along with SRK makes the entire fare watchable.
Dear Zindagi Film Review – The Negatives
It's a cliché-ridden plot with scarcely any thought given to crafting the characters. In fact, even Alia's character could have been far more engaging let alone her close friends or for that matter lovers. By and large, the story is trite, and not one single scene stays with you after the film is through. Although the life coach tells his client a few things on how to go about dealing with life's problems, they are nothing new and are presented in a matter-of-fact manner, for the most part, lacking any ingenuity. Sadly, the soundtrack isn't quite catchy either, apart from a stray number that will just about entertain you.
The Final Word
Yes, there are individual messages that one can take away from Dear Zindagi, but merely for that, it's not worth it. SRK and Alia Bhatt fans will undoubtedly watch this one, but as for the rest, you can give it a miss and check it out on the small screen.
Stars: 2.5 out of 5