Inspired by the well-acclaimed Jon Favreau film of the same name, Chef promises to take you on a culinary adventure that entwines human relationships with career ambitions. We take a look at it in the Chef film review.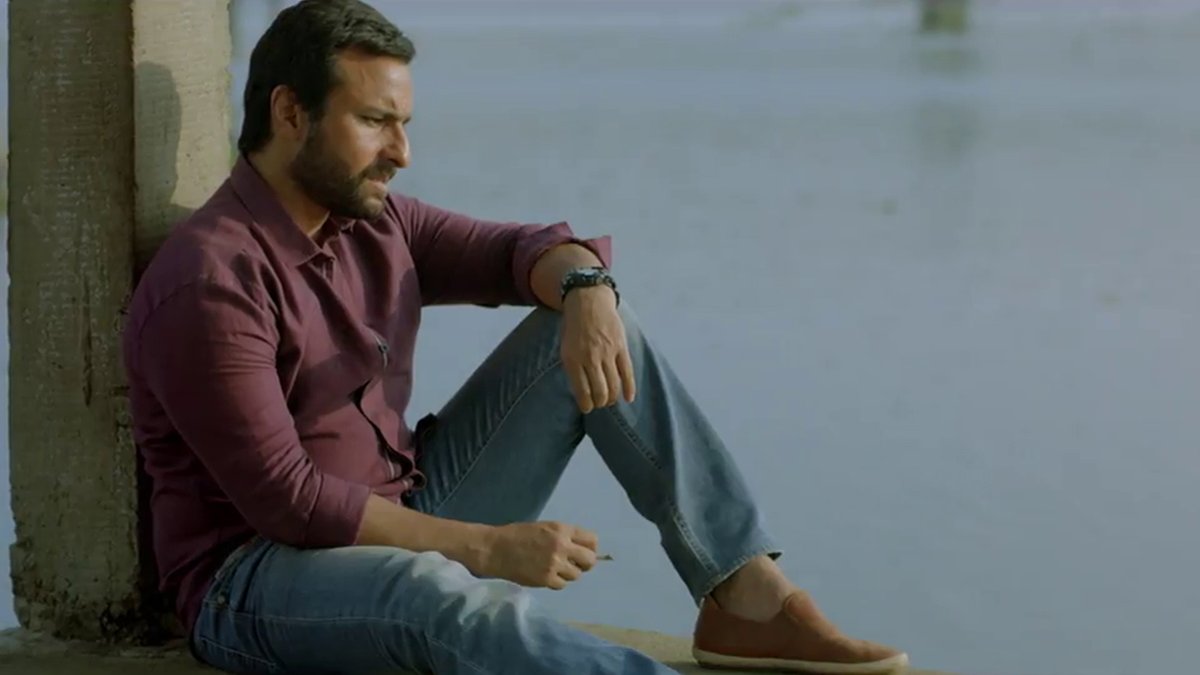 Rohan Kalra (Saif Ali Khan) has been away earning Michelin stars, while his ex-wife, Radha (Padmapriya Janakiraman) has singlehandedly raised their son, Armaan (Svar Kamble), back home in Cochin. After being fired, Rohan travels to meet his son, and thus begins the bonding between a father and his son at the Cochin International Airport. After refurbishing a ramshackle bus into a food truck, both, father and son travel across India serving up some delicious dishes and in the process sharing some quality time with each other. However, when it is time to part, Rohan must decide if he should stay back and continue with what he has started or return to the States and pursue his ambition as a Michelin chef.
The narrative's central focus should have been Rohan's passion for cooking. The love affair with culinary undertakings had to be brought forth to the screen in a manner that would make the audience feel that Rohan was giving up a whole lot when he decides to stay back in Cochin. However, that doesn't happen here consistently, and consequently, the movie fails to deliver as intended.
It would have been nice to see Saif Ali Khan's character dabble much more with cooking early on in the film. That would have helped establish his connection with food and set the tone for the rest of the film. Everything else in the film ought to be secondary in importance. Raja Krishna Menon, the director, cannot develop Rohan's passion for cooking sufficiently, and as an audience, you fail to get the right vibes from the film. If Rohan isn't passionately involved with culinary pursuits back in the States, he would not mind staying in Cochin and trying out something different as this gives him an opportunity to connect with his son, something that he hasn't been able to do in all these years. In short, the character isn't going through as much of a dilemma as the audience would have liked.
Weak supporting characters are another drawback of the film. Take, for instance, Rohan's friend Shahid (Dinesh Karthik), who comes to India to work with him on the mobile food bus. Why would he do so? There is no apparent reason for him to take that step. He has a decent job in the States and quitting that to work with someone who hasn't got a job and is trying something out doesn't make much sense.
Also, Chef devotes far too much screentime to characters that probably don't add all that much to the story. Radha's friend, Biju, played by Milind Soman, agrees to be a part of the food bus business proposal on her insistence. However, that's about it. For that much, he's given far too much screentime, which stretches the overall runtime of the movie needlessly.
Nevertheless, Chef does have a few bright spots, like the nutty bus driver (Dinesh Prabhakar), who lights up the action with his witty one-liners and crazy accent. Also, Svar has played Rohan's son rather well, and amidst all the bungling up, he stands resolutely and adds an effervescent touch to the movie. Saif is no Jon Favreau, but that's not due to his acting skills. A weak script is his undoing.
There is nothing exceptional about Chef, and you can easily give it a miss. However, if you do decide to watch it, you might end up taking away a few positives. But the overwhelming thought that would linger on in your mind would most certainly be the fact that Chef could have been so much better.
Chef film review rating: (2.5 / 5)
If you liked the Chef film review, please consider sharing it with others.