With not many good romantic comedies around, Bridget Jones's Baby comes like a breath of fresh air. There is a bit of nostalgia about the Bridget Jones movie franchise. So, let's see what makes this latest installment in the much-adored rom-com series tick in the Bridget Jones's Baby film review.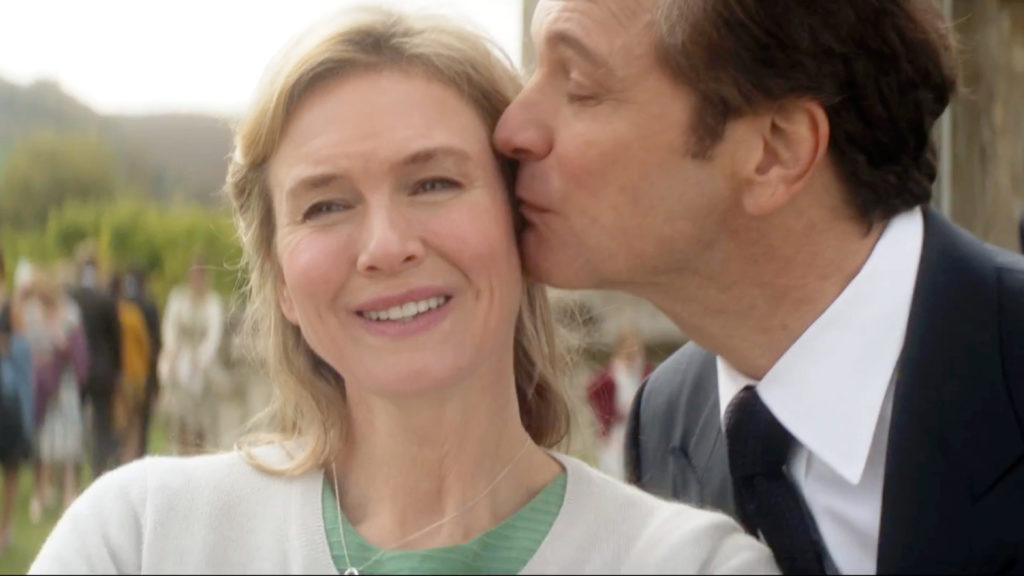 Bridget Jones's Baby Film Review – A Bit About the Franchise
Bridget Jones's Diary was the first one to come out way back in 2001, and it was a massive hit. It connected with the audience, and in particular with the female viewers, quite remarkably. It was, in all senses, a perfect rom-com at that time, garnering good reviews from critics and moviegoers alike. Overall, it was well-received both at the box-office and by the critics.
2004 saw the release of its sequel, Bridget Jones: The Edge of Reason. Although, critically this didn't receive as much appreciation, nevertheless, audiences had a lovely time watching their favorite star Renée Zellweger once again onscreen.
That brings us to Bridget Jones's Baby, that has come after more than a decade. Some may say, that is way too late. Probably, fans of the franchise would be hoping to see it release much sooner. Anyhow, that wasn't to be, and now, at last, we have the affable Renée Zellweger back in action as a much confident Ms. Jones.
Renée Zellweger has been a large part of the franchise's success. Her charisma and likable personality have seeped through her character and charmed moviegoers worldwide. Seeing her go through ups and downs of love life, we can almost instantly connect with some aspect or the other. It's this relatability that Renée Zellweger has brought to her character that is at the core of Bridget Jones's massive popularity.
Bridget Jones's Baby Film Review – The Story
Now, in her new avatar, we see Ms. Jones as a successful television producer. She hasn't got the same insecurities that marred her previous appearances, although her love life is not happening. All that is about to change when at a music festival she meets a dashing, well-chiseled man, Jack, who she realizes much later could be the father of her unborn baby. To complicate things further, during this period, she also runs into her former lover, Mr. Darcy. After a brief romantic escapade with Mr. Darcy, Bridget realizes that the baby could as well be his. How on the earth is she going to find her way out of this situation and how are Jack and Mr. Darcy going to deal with it? It's tailor-made for some excellent gags, and Bridget Jones's Baby doesn't fail to deliver.
Bridget Jones's Baby Film Review – The Positives
Like the previous two movies, Renée Zellweger is right on the money when it comes to portraying Ms. Jones. She is thoroughly relatable and quite adorable, perhaps less than the earlier two movies, but that doesn't, in the slightest bit, take away the sheen from her performance. She does go overboard at times, but perhaps that is the requirement of the script.
Renewing his role as Mr. Darcy, Colin Firth is all that we have seen him before, and he doesn't let the viewers down. Certainly, Hugh Grant fans will miss his absence, and Patrick Demsey, the new entrant to the franchise, who plays Jack Qwant, is quite different from him in many ways, no less in the acting department. However, Partick Demsey certainly has the looks to draw audiences, and girls will like the fact that he has a fair share of the screentime. Also, the dialogues are crisp and probably the funniest so far.
As a bonus, you get solid performances from the excellent supporting cast that includes the likes of Jim Broadbent, Emma Thompson, et al.
Bridget Jones's Baby Film Review – The Negatives
Some scenes come off as a little awkward and could have done with better editing. Also, at times, the conversations aren't particularly amusing, and there are intermittent periods throughout the film when you might feel as though the movie is slowing down a bit. Personally, I found myself not quite evenly entertained. There were parts where I laughed quite a bit, and then at other times, I went without a chuckle for more than a few minutes. However, thankfully, that didn't happen too often.
Bridget Jones's Baby Film Review – The Final Word
It goes without saying that you're going to love this one if you're a fan of the franchise. However, Bridget Jones's Baby is a rather good one-time watch even if you haven't seen the earlier films. You will not be disappointed for having invested your time and money in this quality rom-com.
Stars: 3.5/5