From a patriarchal family, Badri has set his heart on a free-spirited girl from Kota. Can he reign her or will she make him take another route? We take a look at the latest Dharma Productions release in the Badrinath Ki Dulhania film review.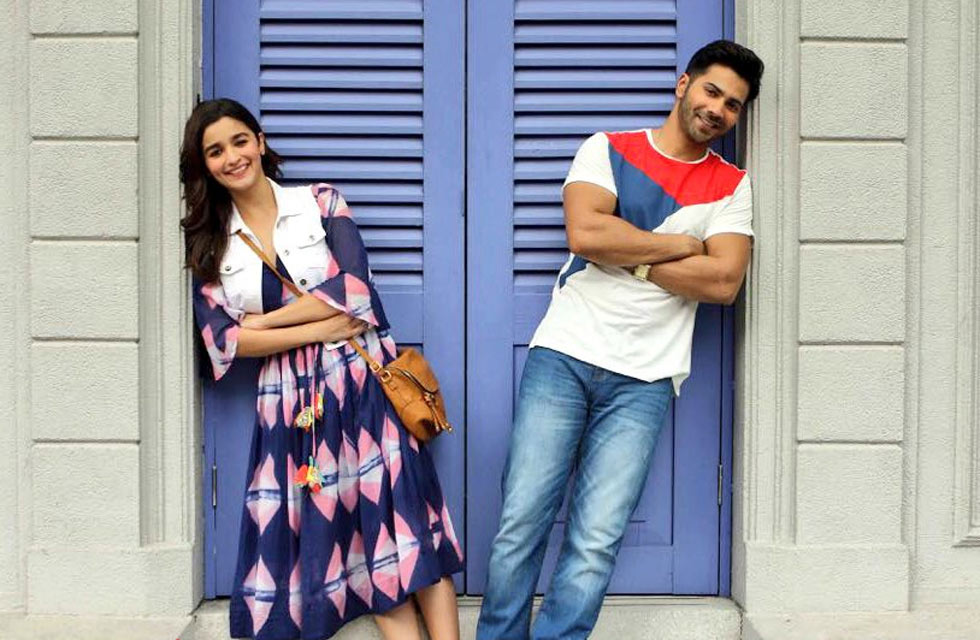 The Story – Badrinath Ki Dulhania Film Review
From Kota to Singapore, Badrinath Ki Dulhania travels places. It follows Badrinath and Vaidehi, both poles apart, as they journey through a maze of societal norms. Badrinath is an ordinary, rich young man following in the footsteps of his father, who thinks that girls upon marriage should abstain from stepping out. Vaidehi is the complete opposite as she dreams of becoming an air hostess and won't let such backward thinking come in her way. However, the situation makes it tough for Vaidehi, and she seems to have to compromise on her career. But, are we in for some drama?
The Positives – Badrinath Ki Dulhania Film Review
The sizzling chemistry between the lead pair makes it a fun watch even though the third act is below par. The pace sustains through the course of the movie, and there aren't any languid bits to mar its flow. Apart from Alia Bhatt and Varun Dhawan, the sidekick, Sahil Vaid gives a commendable performance as the loyal companion of Badrinath.
The Negatives – Badrinath Ki Dulhania Film Review
There isn't anything new that the movie presents. It is the same old women's liberation number played over countless times before. However, to its credit, Badrinath Ki Dulhania never gets preachy and overbearing. It maintains its lighthearted verve and thus excels. Sadly, though, there isn't any memorable scene from the movie that lingers on after you have left the theater. Also, apart from the three top performances, the others are very ordinary.
The Final Word
If it weren't for the rapport between the lead pair and a script that just about keeps you hooked, Badrinath Ki Dulhania would have been an average movie. However, it provides you with a chuckle or two while subtly proving a point, and for this, it is worth a watch.
Stars: 3 out of 5