Bad Moms sees some very talented actors coming together, along with the screenwriters of The Hangover franchise Jon Lucas and Scott Moore. It looks like everything is going for this comedy flick. So, let us see if Bad Moms stands up to its promise and manages to deliver the laughs consistently in the Bad Moms film review.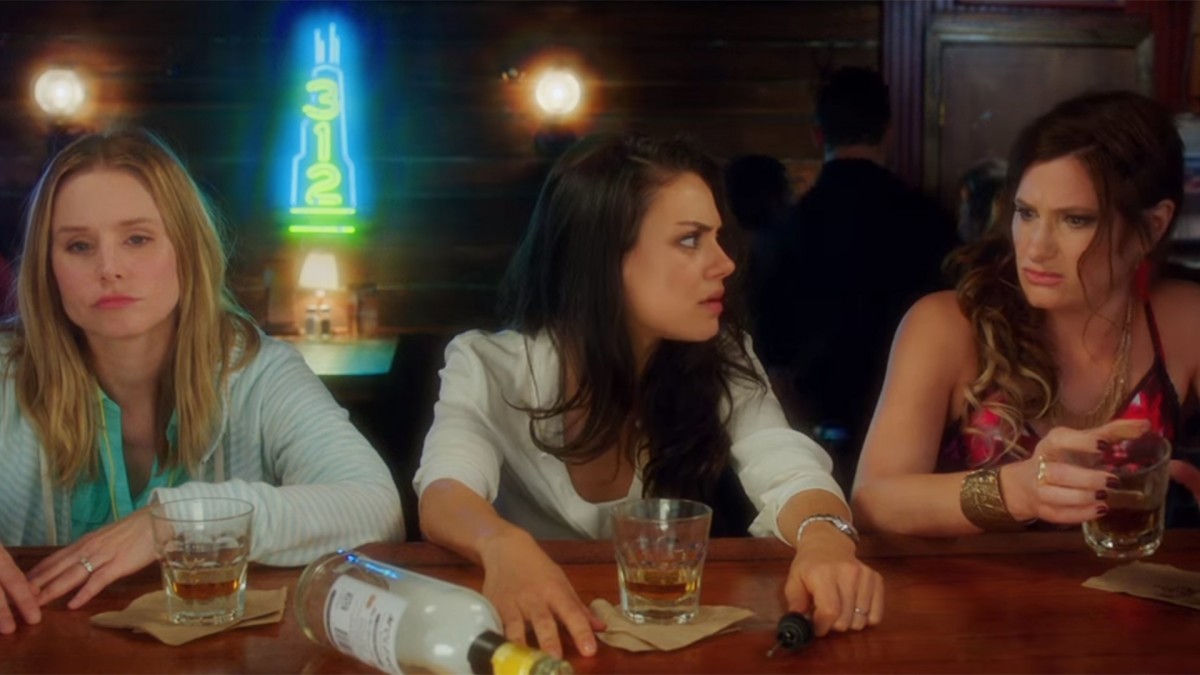 Bad Moms Film Review – The Story
The story is a rather simple one. Tired of standing up to the ideals of being a perfect mom, three moms decide to revolt against the school's Parent Teacher Association. But obviously, this doesn't go down too well with the head of the PTA. She takes it upon herself to bring down these rebel moms. Bad Moms climaxes with a showdown between these two fractions, so to speak.
Bad Moms Film Review – The Positives
Despite a thin plot, Bad Moms keeps you engaged with relatable and engaging characters. One, in particular, Carla, a whacky single mom, part of the trio that rebels against the PTA, is quite outstanding. Kathryn Hahn, who portrays this character, nails it with her performance. Bad Moms boasts of a few laugh-out-loud moments and Carla features prominently in all of them. The other two moms, Amy and Kiki, played by Mila Kunis and Kristen Bell respectively, are rather compelling characters too. A supermarket scene that involves the trio is one of the highlights of the film. Shot in slo-mo, it is one that will stay with you long after the movie is over.
Bad Mom Film Review – The Negatives
Too much time is devoted to Amy's relationship with her husband, which isn't very interesting at all. Also, one gets the feeling that Christina Applegate, who plays Gwendolyn, the head of the PTA, could have done better. She doesn't add much to the hilarity quotient of the film. So too for Jada Pinkett Smith and Annie Mumolo playing Christina Applegate's sidekicks in the movie. Jay Hernandez's character could have been used more productively as well. He portrays a single macho parent that the moms go crazy over. There was scope to extract many more laughs from Jay Hernandez's character had it been handled more deftly.
The Final Word
While Bad Moms is no classic, it certainly makes for an entertaining night out, and for this, I would recommend it. In spite of its shortcomings, Bad Moms has some bright moments, particularly Carla's character. Also, the film does drive home the subtle message that it is not about being the perfect mom that matters, rather what counts is being the best you can be.
Stars: 3.5/5