What if you can go back in time and change things? What would you do differently? More importantly, how would you go about it? Several such questions form the crux of Baar Baar Dekho. One must give credit to the director for taking on a different subject. However, can the movie's unique story cut ice at the box-office? Let's examine it in the Baar Baar Dekho film review.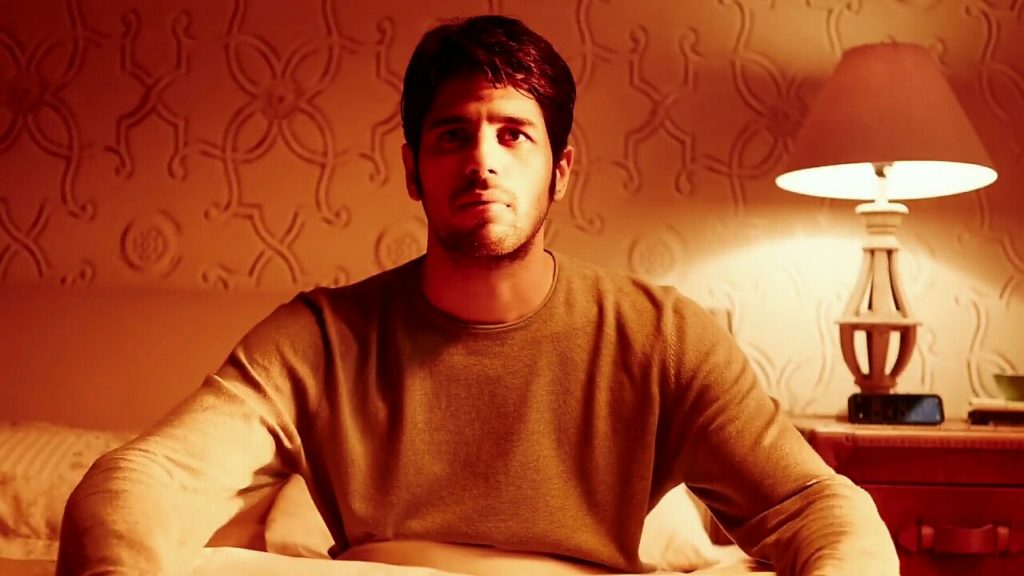 Baar Baar Dekho Film Review – The Story
Jai and Diya, two childhood friends, are about to enter wedlock. On the eve of their communion, Jai develops cold feet. In a moment of indiscretion, he tells Diya that he can't go ahead with the marriage. She leaves Jai promising never to return. After that he uncorks a bottle of champagne, has some of it, and then falls into a slumber. It is in this instance that Jai experiences his future. Now, he finds himself at crucial moments in his life, like when he and Diya are having a child and much later when she is about to divorce him.
Uncomfortable on realizing how his life is unfolding, Jai wants to go back in time and do things differently so that the outcome will be much more pleasant from his perspective. Will he be able to do that? Also, how will he know what to do differently so that his future life is more as per his desires? The rest of Baar Baar Dekho goes about solving Jai's dilemma.
Baar Baar Dekho Film Review – The Positives
Like I said before, we must applaud the director for taking on this project and giving viewers something different. If you haven't seen the trailer, the first hour or so will test your patience. You will probably feel a little out of sorts not knowing as to what's happening. However, once you are through this initial confusion, it will be quite apparent as to what's going on. Siddharth Malhotra as Jai isn't Oscar material by a long way, but he is far better than his co-star, Katrina Kaif, who is rather appalling. The characters portrayed by other cast members aren't particularly relevant in the context of the story, apart from maybe a couple of them, and they are not bad. Among the notable ones are Rajit Kapur and Sayani Gupta.
Baar Baar Dekho Film Review – The Negatives
In the same breath, I'd like to add that this is not a well-executed film. If you have seen Hollywood movies dealing with related topics, then the handling of things over here will not impress you much. The runtime of nearly two and half hours is way too much and at several instances the film drags. Also, Katrina Kaif's amateurish acting will leave you wondering why couldn't they have taken a more skillful actor to play Diya. And, if you think that you can sit through this one on account of its catchy songs, then you are mistaken. Although Baar Baar Dekho has a couple of peppy numbers, they don't compensate for the inept acting or the pedestrian execution.
Final Word
If indigenous actors cast in a story seldom seen before from the Bollywood stable is your cup of tea, then Baar Baar Dekho will satiate you. For everyone else, you are likely to either not be impressed much with this one or probably be even quite frustrated. In short, be discreet.
Stars: 2.5/5