A heady cocktail of action and music, we review the latest Charlize Theron movie Atomic Blonde in the Atomic Blonde film review.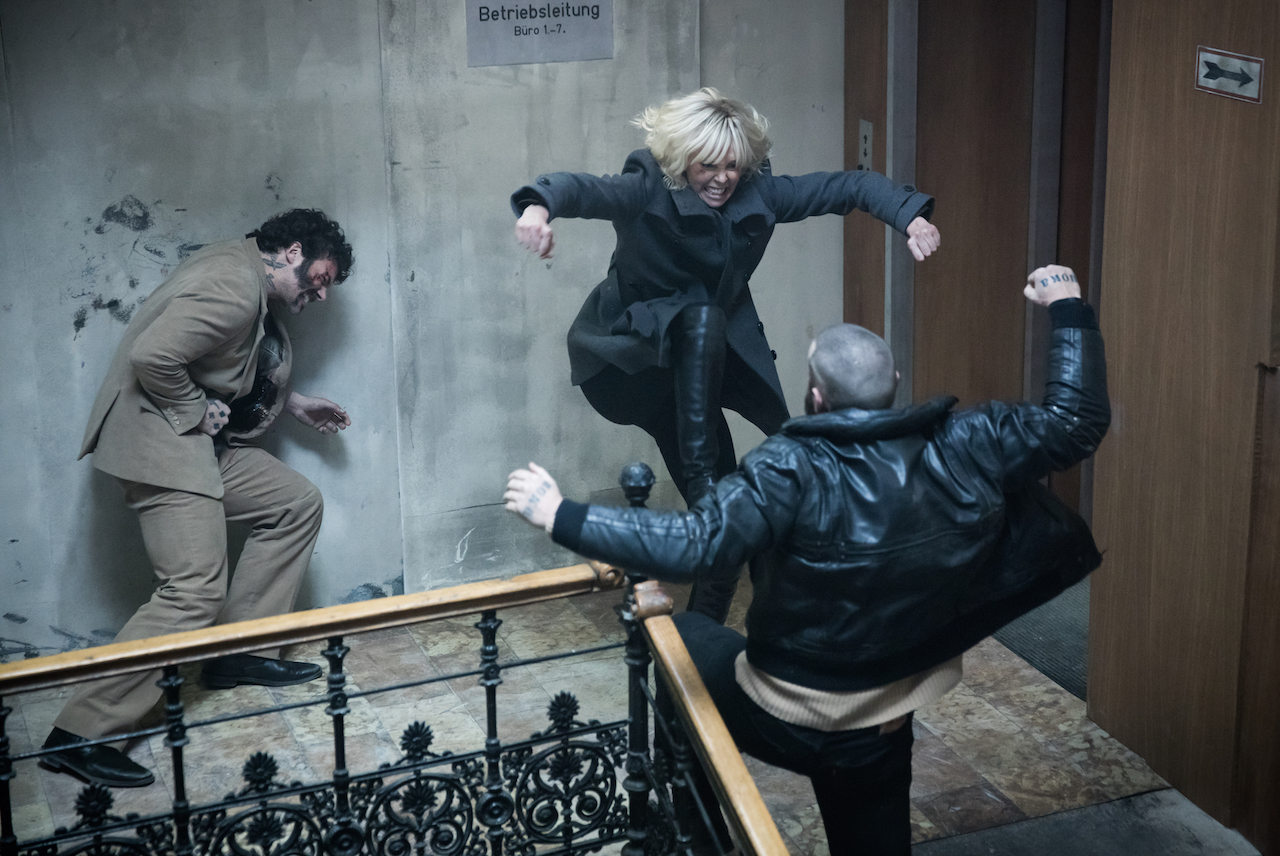 It's late 80s Berlin, a politically charged atmosphere, when MI6 sends one of their agents, Lorraine Broughton (Charlize Theron), to retrieve the List of turncoat agents which if leaked would prove costly.
Assisting her in Berlin is another agent David Percival (James McAvoy), who has been working on the case for some time now. There are others who are looking for the List as well, among whom are the Russians. The person believed to have the List, Yuri Bakhtin, is scot free. Who is going to lay their hands on the list first?
In this intrigue-filled chase, there are some long drawn action sequences. There is hand-to-hand combat as well as plenty of gun totting. The action shots are well-crafted and keep the interest of the viewer drawn for the course of their duration. In particular, there is a stairway action sequence, with Charlize Theron's character having to battle it out with two goons. Even though that runs for several minutes, it never feels dragged, and probably is the highlight of the movie.
Atomic Blonde is a movie replete with deceit and suspicion. As a result, there are plenty of twists in the narrative that will intrigue the viewer. Sometimes you have to follow the movie rather keenly to keep up with what is going on.
By no means, an earth-shattering movie watching experience, Atomic Blonde is nevertheless worth the ticket price and then some more. If you liked John Wick by the same director, David Leitch, you would like this one. Of course, even as the two present some marked similarities, there are glaring differences between them as well.
As a viewer, you will take away some gripping action sequences from this film. Also, Charlize Theron and James McAvoy are fantastic in their respective roles. Sofia Boutella playing the French Secret Service agent is mesmerizing as well. The film carries a certain nostalgia as it resonates to the 80s numbers like 99 Luftballons and Der Kommissar bringing back old memories.
For those who like action films with a great soundtrack and lots of twists in the narrative, Atomic Blonde is right up your alley. Book your ticket right away lest you are left disappointed.
Atomic Blonde film review gives Atomic Blonde 4 out of 5 stars
If you liked the Atomic Blonde film review, please share it with others.